< PREV PAGE
NEXT PAGE >
V70 XC AWD L5-2.4L Turbo VIN 56 B5254T (1998)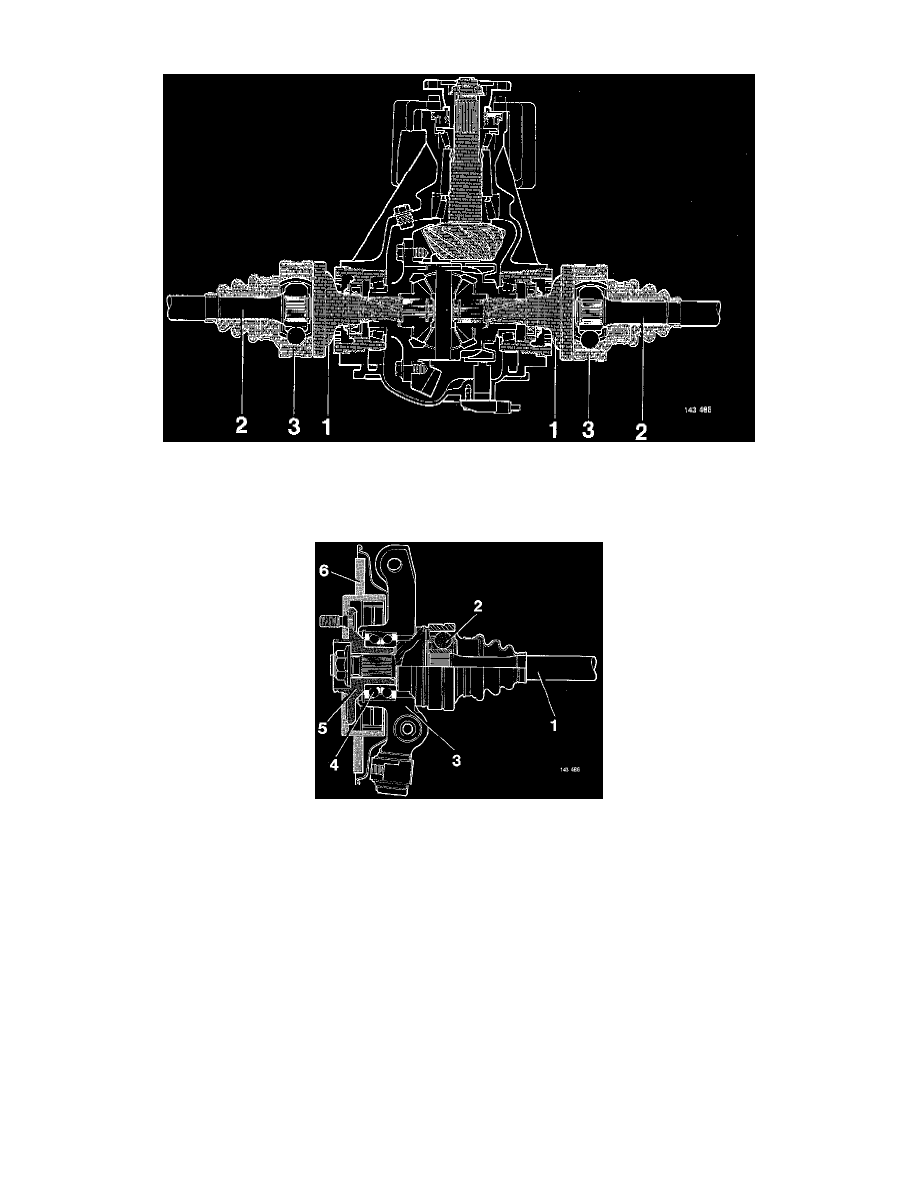 Axle Shaft: Description and Operation
GENERAL
The completely new design of the drive (axle) shafts is the most significant innovation. The shafts are in two sections, an inner (1) and an outer (2).
The inner shaft is locked in the final drive by a snap-action arrangement and is connected to the outer shaft by a bolted joint at the inner universal joint
(3).
OUTER SHAFT
The outer shaft (1) and outer universal joint (2) are supported in bearings in the wheel bearing housing (3).
The wheel bearing (4) is a two-row ball bearing.
Mounted on the outer shaft, the hub (5) carries the brake disc (6) and wheel.
< PREV PAGE
NEXT PAGE >