< PREV PAGE
NEXT PAGE >
V70 XC AWD L5-2.4L Turbo VIN 56 B5254T (1998)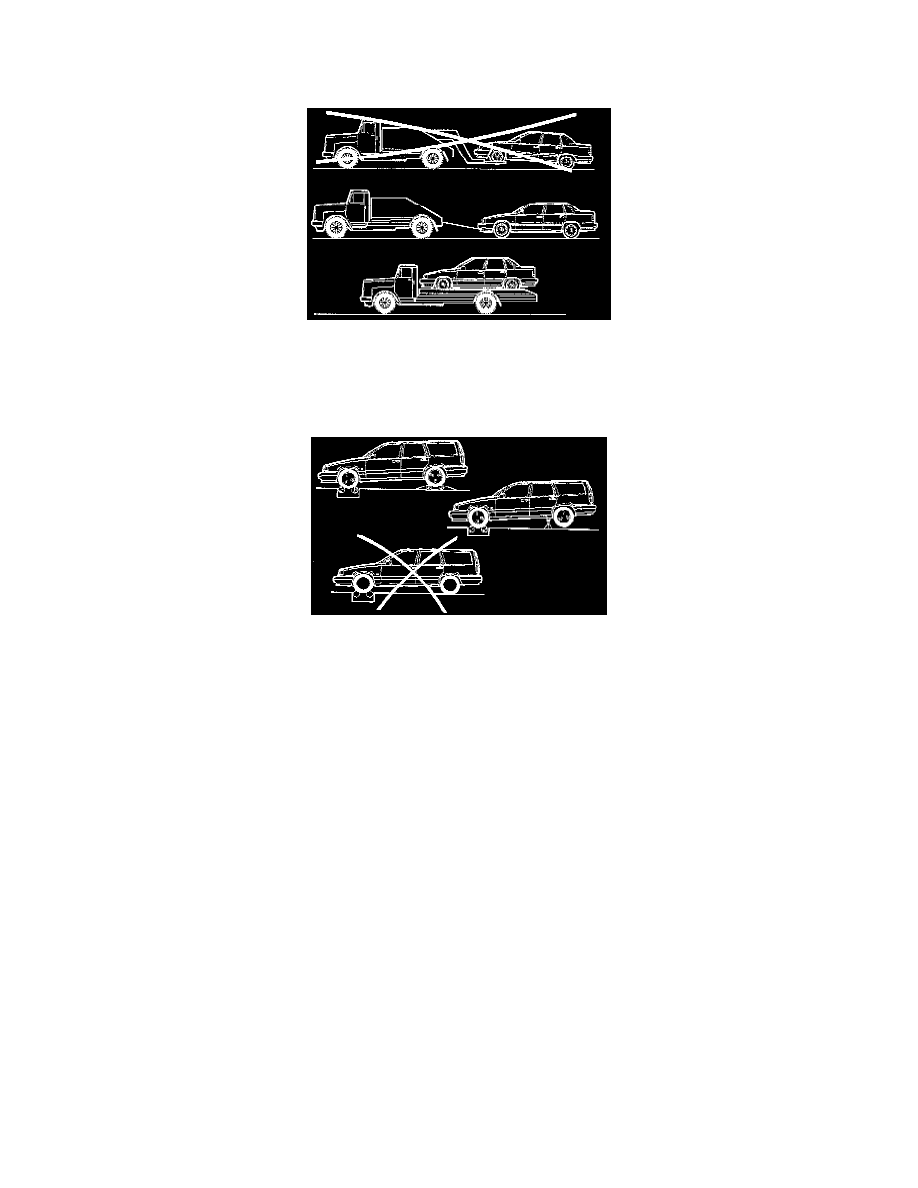 Viscous Coupling: Service Precautions
Towing 
CAUTION:  All-wheel drive cars must not be towed with only one pair of wheels off the ground. If the car is towed in the wrong way the viscous
coupling (which distributes power between the front and rear drive wheels) will be immediately and irreparably damaged. If the car must be moved
with the rear or front wheels off the ground the propeller shaft must be disconnected.
Rolling Road Test 
When testing brakes or on a rolling road or wheel spinner or balancing wheels the other wheels must rotate freely, see illustration. Driving power is
transferred automatically to the car's other driving wheels by the TRACS system and the viscous coupling.
< PREV PAGE
NEXT PAGE >