< PREV PAGE
NEXT PAGE >
V70 XC AWD L5-2.4L Turbo VIN 56 B5254T (1998)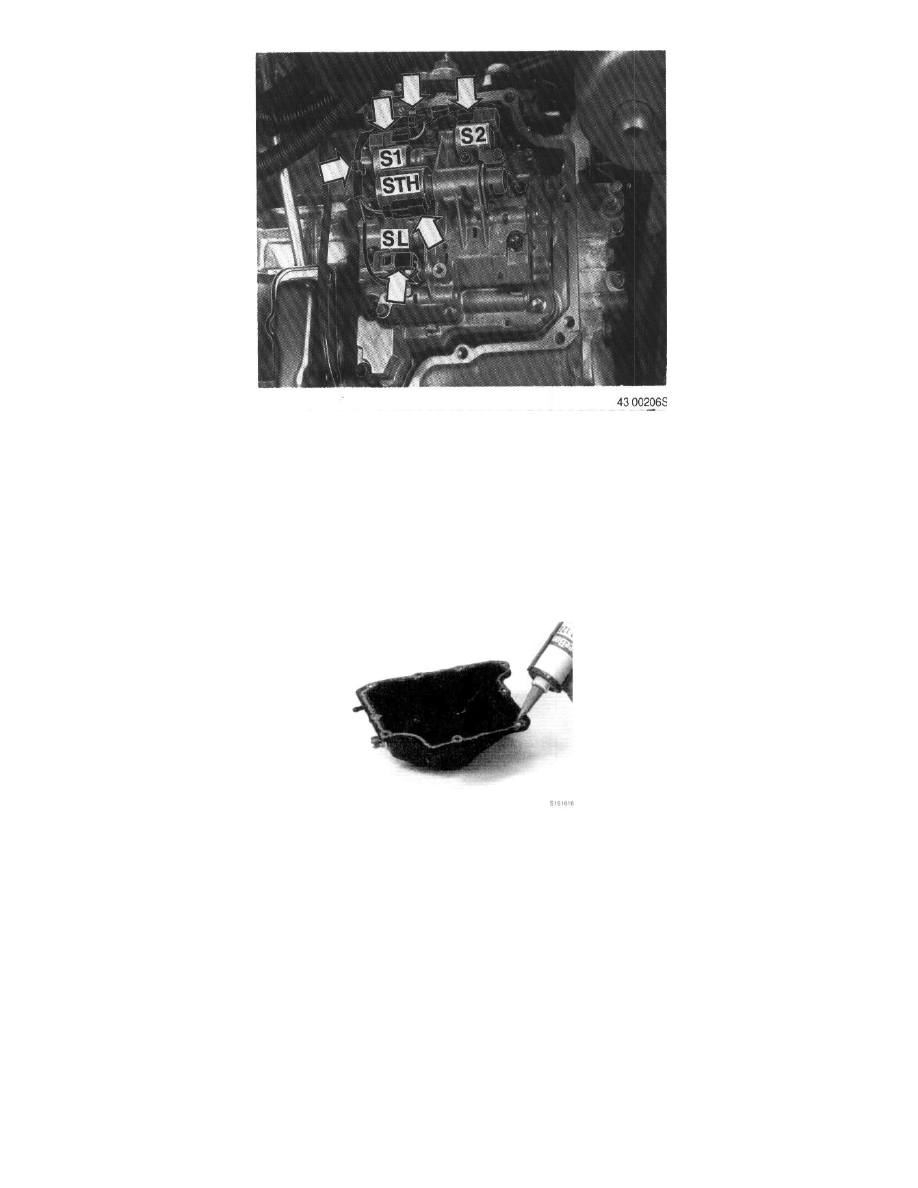 24. Connection of wiring harness
-
Connect wiring harness connectors to solenoids.
-
The illustration shows solenoids SL, S1 and cable harness, early version
Refer to illustrations for steps 16 through 18 for late version.
-
Wiring color codes:
Solenoid S1 white
Solenoid S2 black
Solenoid STH blue/brown
Solenoid SL red
-
Reinstall cable harness and check that harness is correctly positioned.
25. Assembling of control system
-
Tightening of cover
Check that cover mating surface is level.
Wipe cleaned joint faces on cover and transmission with methylated spirits.
NOTE:  Ensure that no dirt enters the transmission.
Place approx. 3 mm (0.12 inch) thick bead of sealing compound part No. 11611409-6, or equivalent, on cover.
Also coat face around screw holes.
< PREV PAGE
NEXT PAGE >