< PREV PAGE
NEXT PAGE >
V70R AWD L5-2.3L Turbo VIN 52 B5234T6 (1998)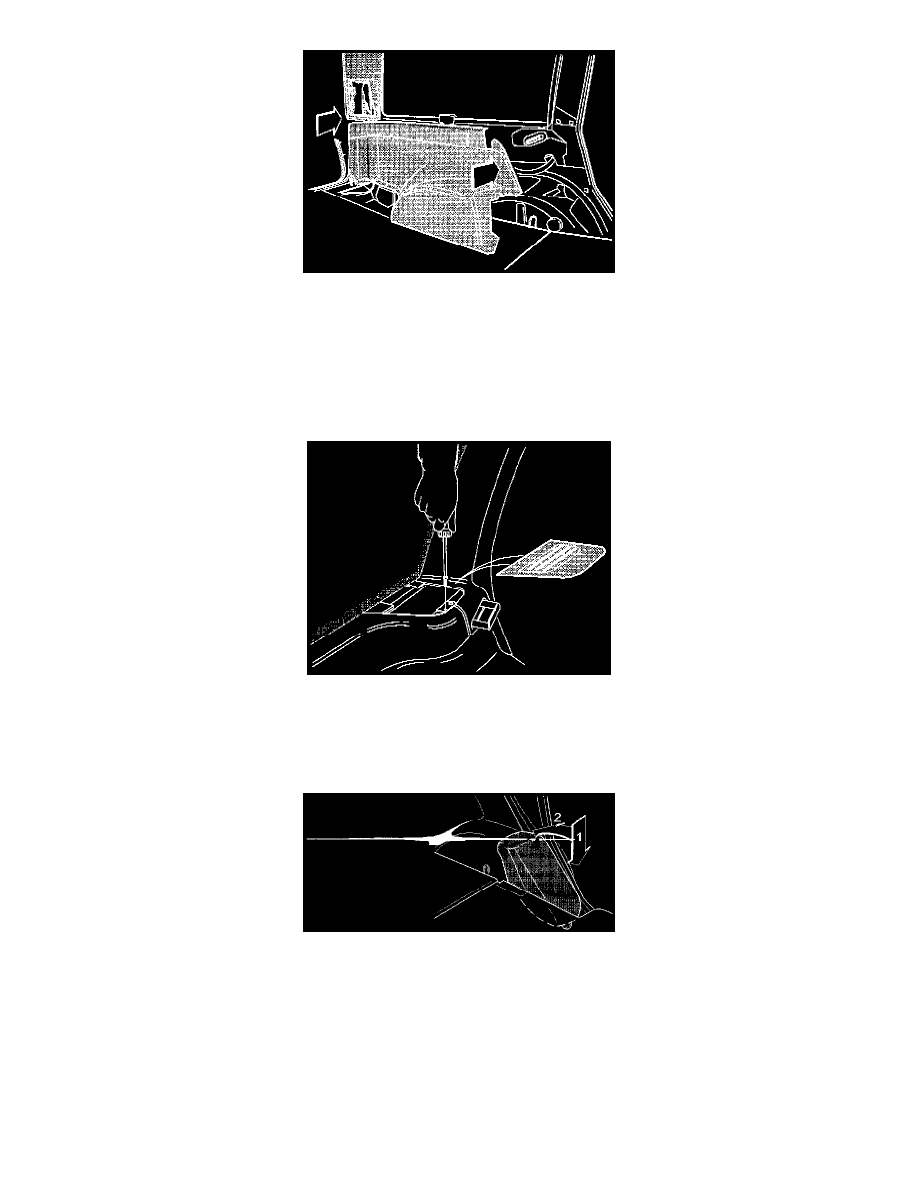 Install:
-
side panel.
-
lower section of D-post panel.
-
outer section of sill trim panel.
-
floor hatch.
-
C-post panel
GG11 Installing Panel:
Install:
-
rear screw to metal plate in the upper section between the C-post panel and the side panel.
-
panel between C-post panel and side panel.
GG12 Installing Side Cushion:
-
Install left-hand side cushion.
-
Fold up left rear seat left backrest.
< PREV PAGE
NEXT PAGE >