< PREV PAGE
NEXT PAGE >
V70R AWD L5-2.3L Turbo VIN 52 B5234T6 (1998)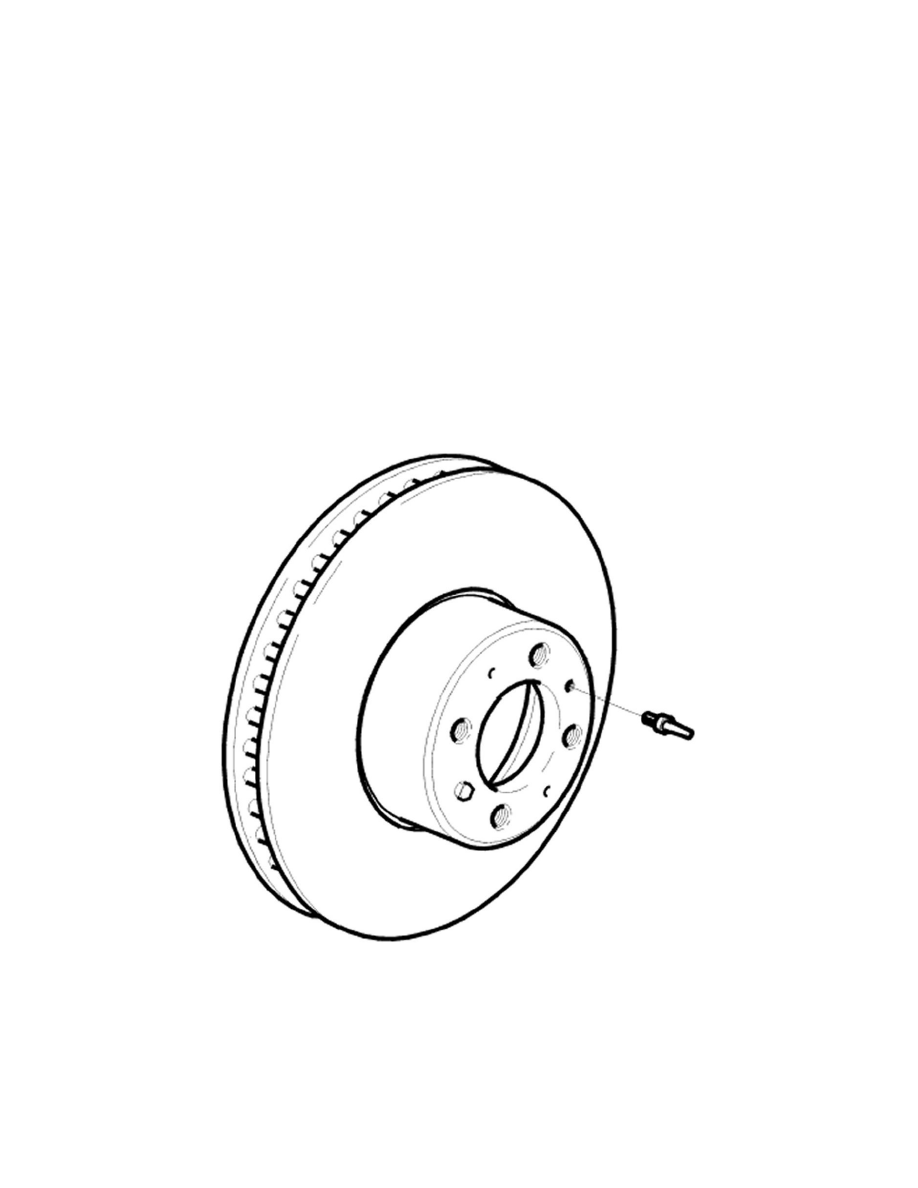 -
Remove brake pads.
-
Suspend brake caliper from a steel wire in front spring to avoid damaging hose.
Note! Do not depress brake pedal while brake pads are removed.
Cleaning and checking
-
Clean brake pad contact surfaces in brake caliper and on caliper mounting.
-
Check piston dirt guard.
-
If dirt guard looks worn, replace it as a precautionary measure.
-
If dirt guard is damaged, overhaul brake caliper as per Brake caliper front, overhaul.
Note! If dirt guard is damaged, dirt may have penetrated into the cylinder and so the brake caliper needs to be overhauled.
Checking brake disc
-
Check brake disc friction surface.
-
If brake disc shows signs of being skew, check its lateral run-out as per Measuring lateral run-out on brake disc.
-
If brake disc shows signs of major wear, variations in thickness etc., replace it as per Brake disc front, replacement.
Note! Disc thickness = replacement point = 23.0 mm (0.9"). Minimum recommended disc thickness when installing new brake pads = 23.8 mm
(0.94").
Installation of items
Installation of locating pins
-
Check locating pin rubber bushings. Replace as necessary
-
Grease locating pins with Volvo silicon grease (PN 116 1325-4) and insert them in rubber bushings (4). Pin should slide easily into bushings.
Installation of brake caliper and brake pads
< PREV PAGE
NEXT PAGE >