< PREV PAGE
NEXT PAGE >
V70R AWD L5-2.3L Turbo VIN 52 B5234T6 (1998)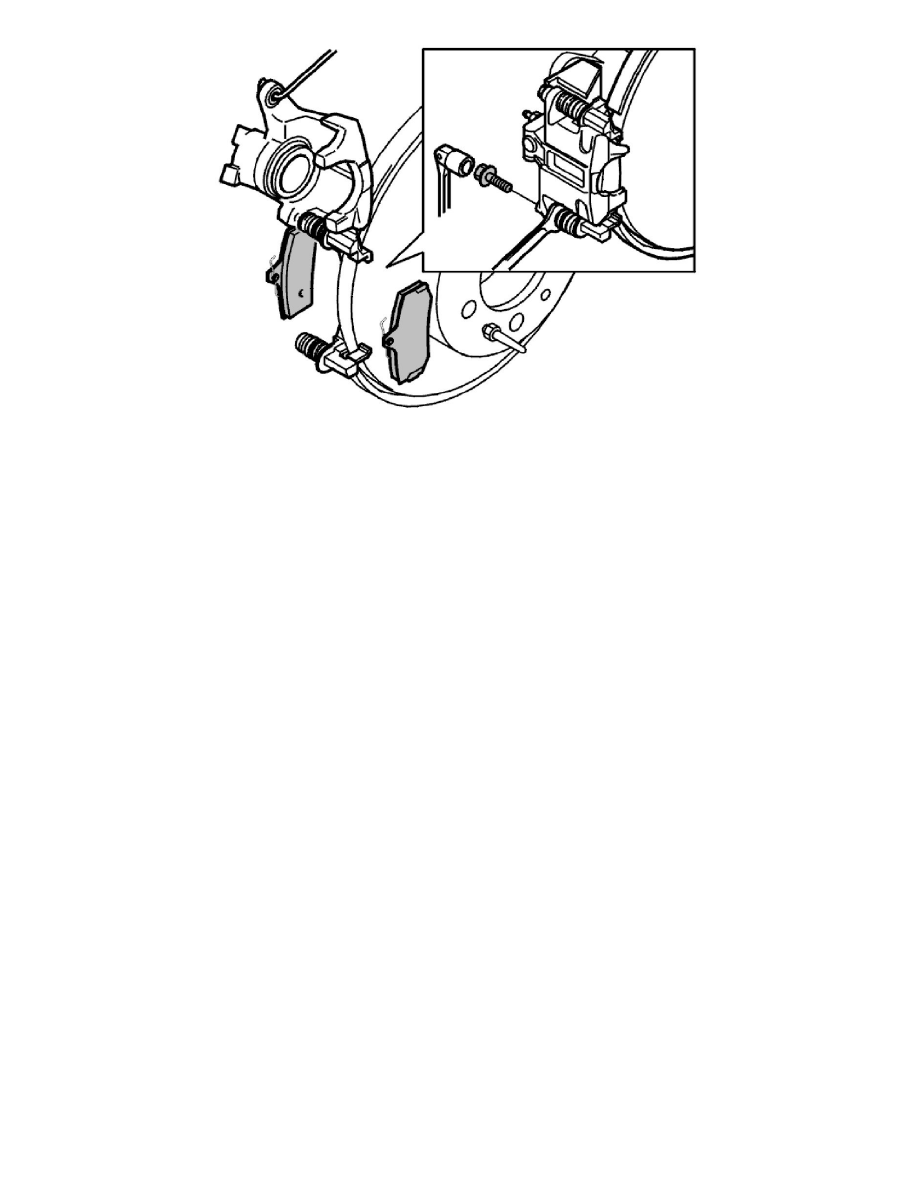 Install new linings.
-
Turn the piston housing.
-
Turn carefully so that the dirt protection is not damaged.
-
Tighten the screw on the lower sliding bolt.
-
The torque must be 34 Nm.
Note! Use new screws.
Check the brake fluid level.
-
Check the level of the brake fluid reservoir.
-
Depress the brake pedal repeatedly.
-
Mount the wheels.
-
Install the wheels. See Installing wheels.
< PREV PAGE
NEXT PAGE >