< PREV PAGE
NEXT PAGE >
V70R AWD L5-2.3L Turbo VIN 52 B5234T6 (1998)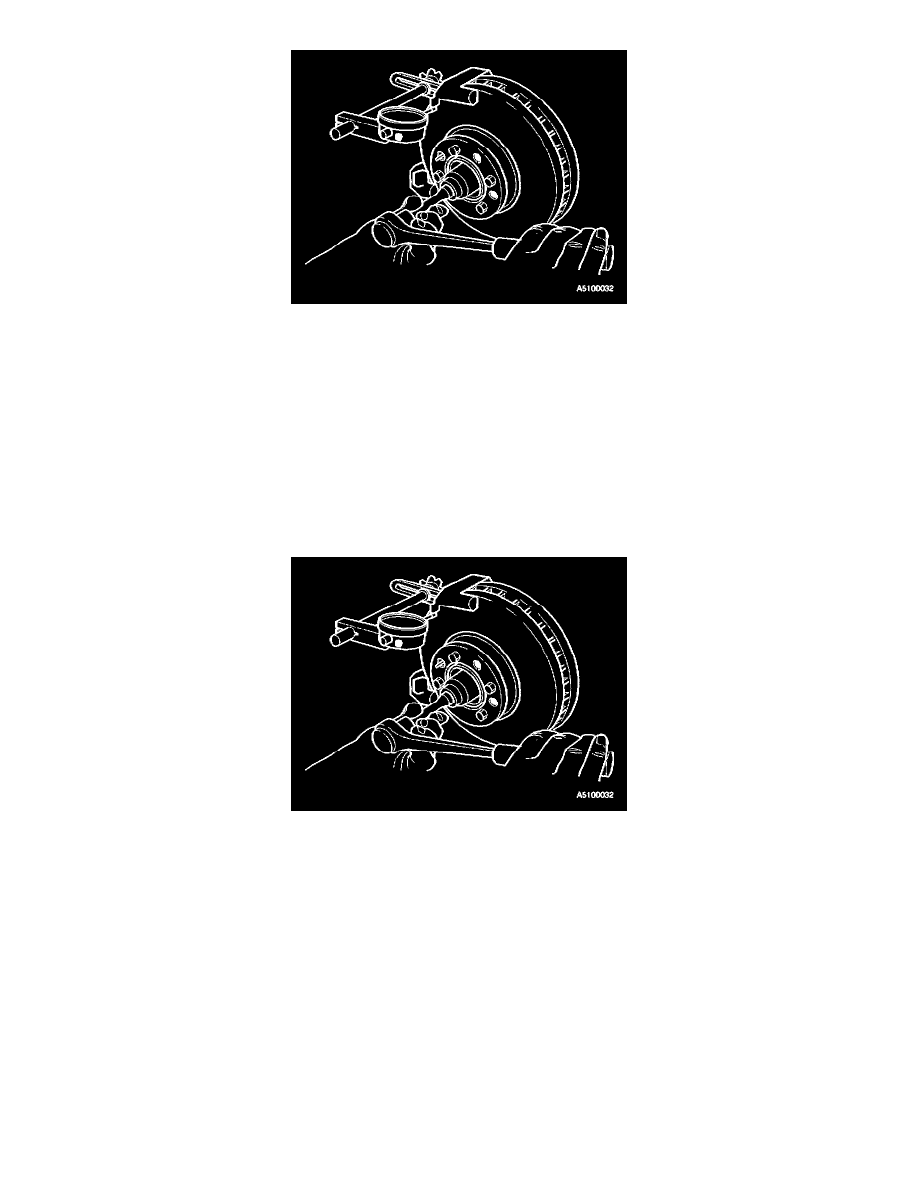 Install measurement tool set bracket. Front: Attach bracket to caliper mounting with mounting bolts from bolt set 999 5507
Rear: Attach bracket to brake caliper mounting lugs with bolts from measurement tool set 999 5418. Brake disc maximum lateral run-out must not
exceed 0.040 mm (0.0016") (brake disc front) or 0.080 mm (0.0031") (brake disc rear).
- Remove test equipment.
- If brake disc maximum lateral run-out is out of limits, it must be turned, if you have a turning tool available, or be replaced. Replacement procedure
as per QQQA. Brake disc front, replacement or RRRA. Brake disc rear, replacement.  See: Service and Repair
Note!
Illustration shows testing front.
[TTTA4]
Finishing
Go to Rear Wheel Brake Linings, Replacement [NNNA7 - NNNA12].  See: Brake Pad/Service and Repair
< PREV PAGE
NEXT PAGE >