< PREV PAGE
NEXT PAGE >
V70R AWD L5-2.3L Turbo VIN 52 B5234T6 (1998)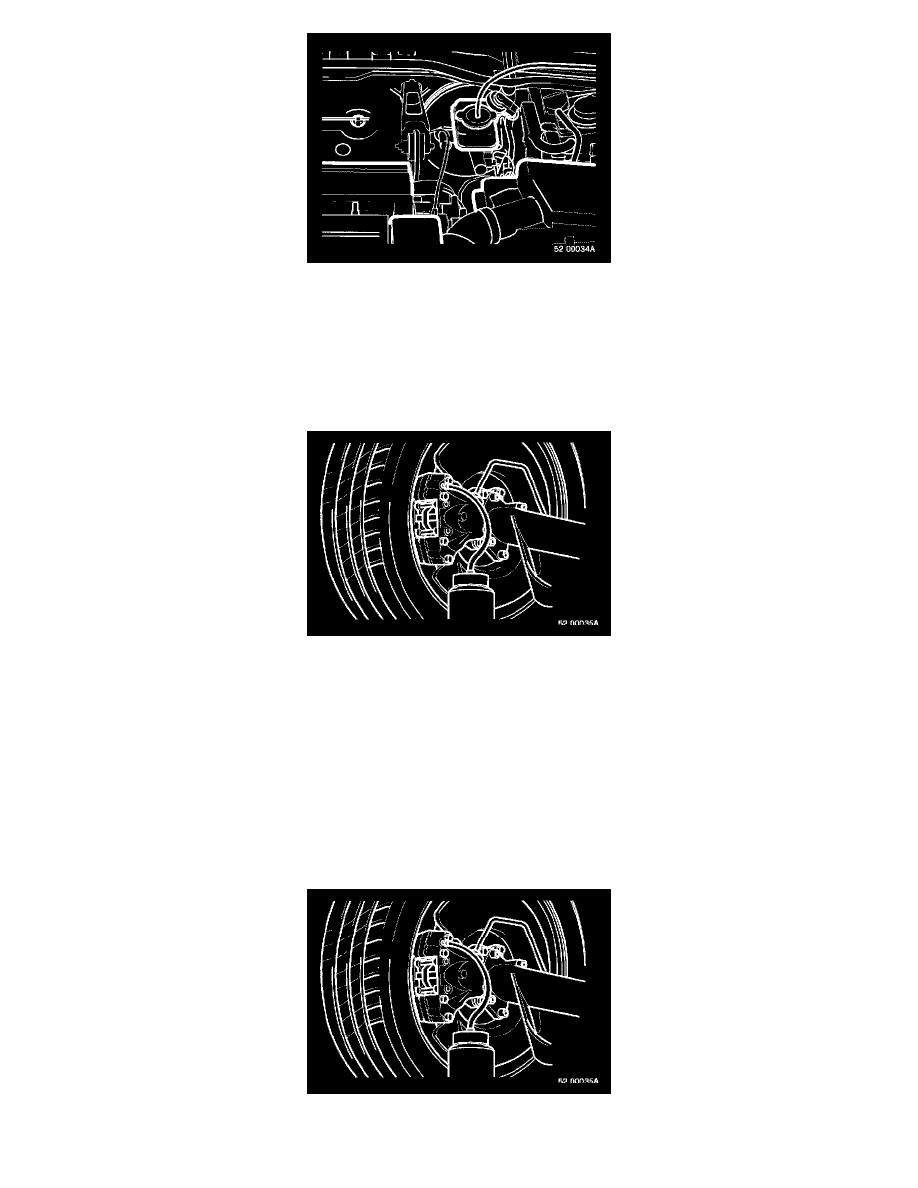 - Connect bleeding unit to brake fluid reservoir. Follow manufacturers' instructions for connecting and using bleeding unit.
- Depress brake pedal a few times to expel any air bubbles from the master cylinder.
Note!
Repeat this step between bleeding each brake caliper.
[AAAA4]
Bleeding LH front wheel
Remove:
- Protective cap from bleed nipple and connect hose from drain bottle.
Open bleed nipple and close it again once no further air bubbles can be seen in the escaping fluid. Tighten bleed nipple.
Remove:
- Hose from bleed nipple and re-install protective cap.
[AAAA5]
Bleeding other wheels
Continue bleeding as per AAAA-AAAA5 in the following order:
< PREV PAGE
NEXT PAGE >