< PREV PAGE
NEXT PAGE >
V70R AWD L5-2.3L Turbo VIN 52 B5234T6 (1998)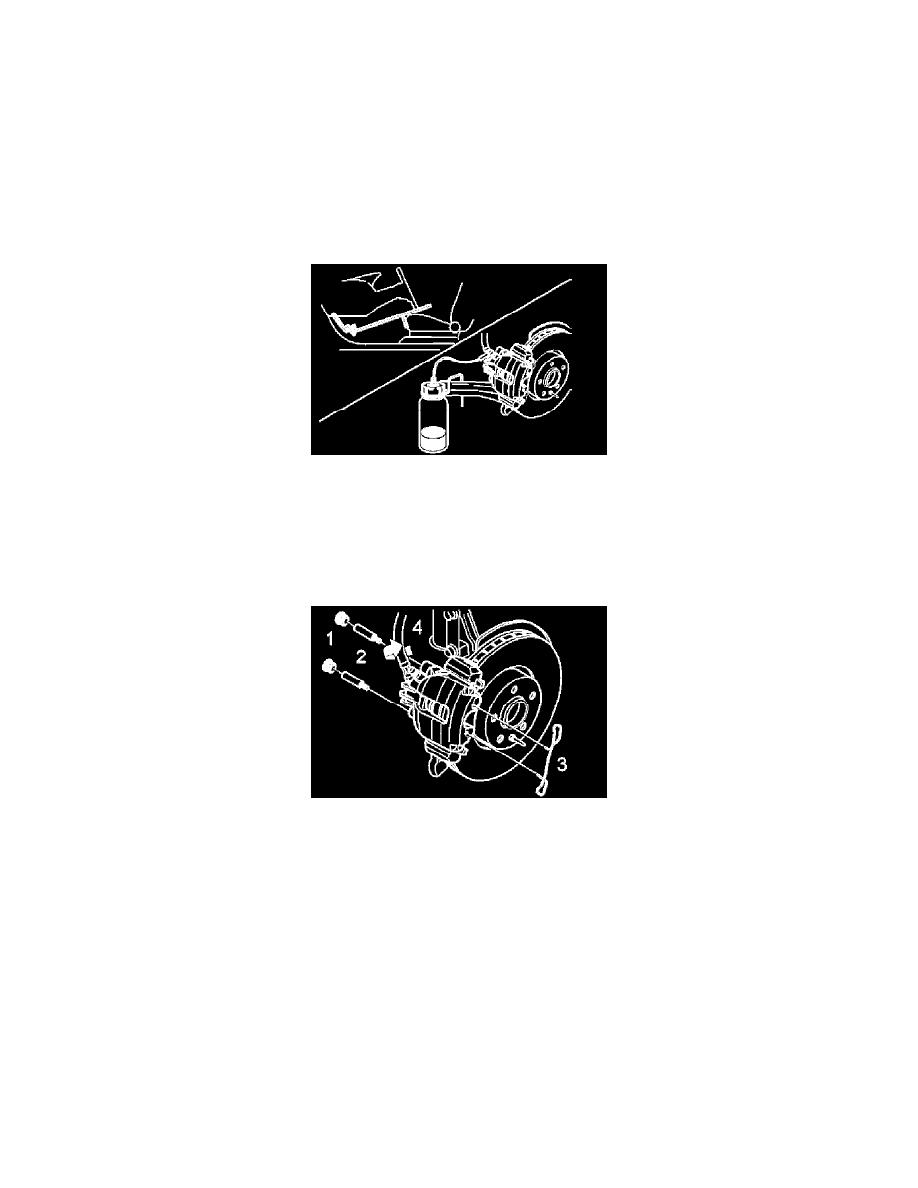 Brake Caliper: Service and Repair
Brake Caliper, Replacing
Front
Replacing the front brake calipers 
Removal 
Collect the brake fluid 
Remove the wheel.
Secure the pedal in the depressed position. Use a pedal jack.
Clean the brake caliper thoroughly.
Remove the protective cap from the bleed nipple.
Install a plastic hose on the nipple.
Open the bleed nipple. Collect the brake fluid in a container (bottle). Shut the bleed nipple.
Remove the securing spring and locating pins 
Slacken off the brake hose (4) from the brake caliper half a turn.
Remove: 
-
the securing spring (3) carefully so that it does not deform
-
the protective caps (1) from the two locating pins (2)
-
the locating pins, use a hex socket 7 mm.
Remove the brake caliper and brake pads 
< PREV PAGE
NEXT PAGE >