< PREV PAGE
NEXT PAGE >
V70R AWD L5-2.3L Turbo VIN 52 B5234T6 (1998)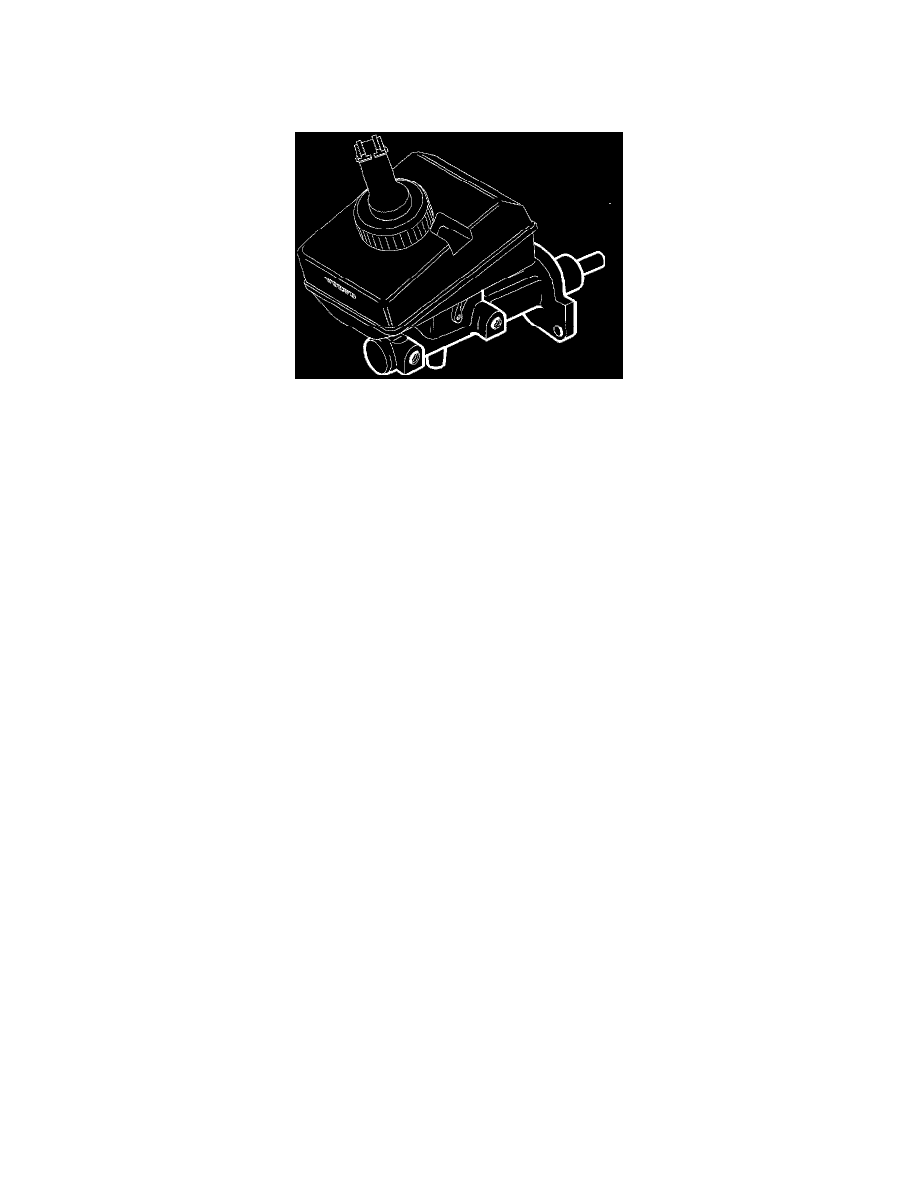 Brake Master Cylinder: Description and Operation
Master Cylinder
Master cylinder
The master cylinder is designed as a tandem cylinder. It has two pistons, a primary piston (for the primary circuit) and a secondary piston (for the
secondary circuit) and connections to the brake fluid reservoir, brake cables and EBD pressure sensor. 
A central valve is located in the secondary piston and replaces the duct which, together with the secondary piston seal, forms the connection to the 
brake fluid reservoir. If the secondary piston is triggered, the central valve shuts the connection to the brake fluid reservoir to allow pressure to build
up in the secondary circuit. 
The master cylinder designed for cars with TRACS has the center valves located in both primary and secondary pistons, and also has connectors for
the primary circuit brake pipe larger diameter. The primary piston center valve ensures that the pump receives enough brake fluid while under TRACS
control. 
The primary circuit controls the front wheels and the secondary circuit the rear wheels. If either brake circuit fails, the brake pedal position will be
somewhat lower than normal (with both circuits intact). The EBD pressure sensor is connected to the master cylinder primary circuit.
< PREV PAGE
NEXT PAGE >