< PREV PAGE
NEXT PAGE >
V70R AWD L5-2.3L Turbo VIN 52 B5234T6 (1998)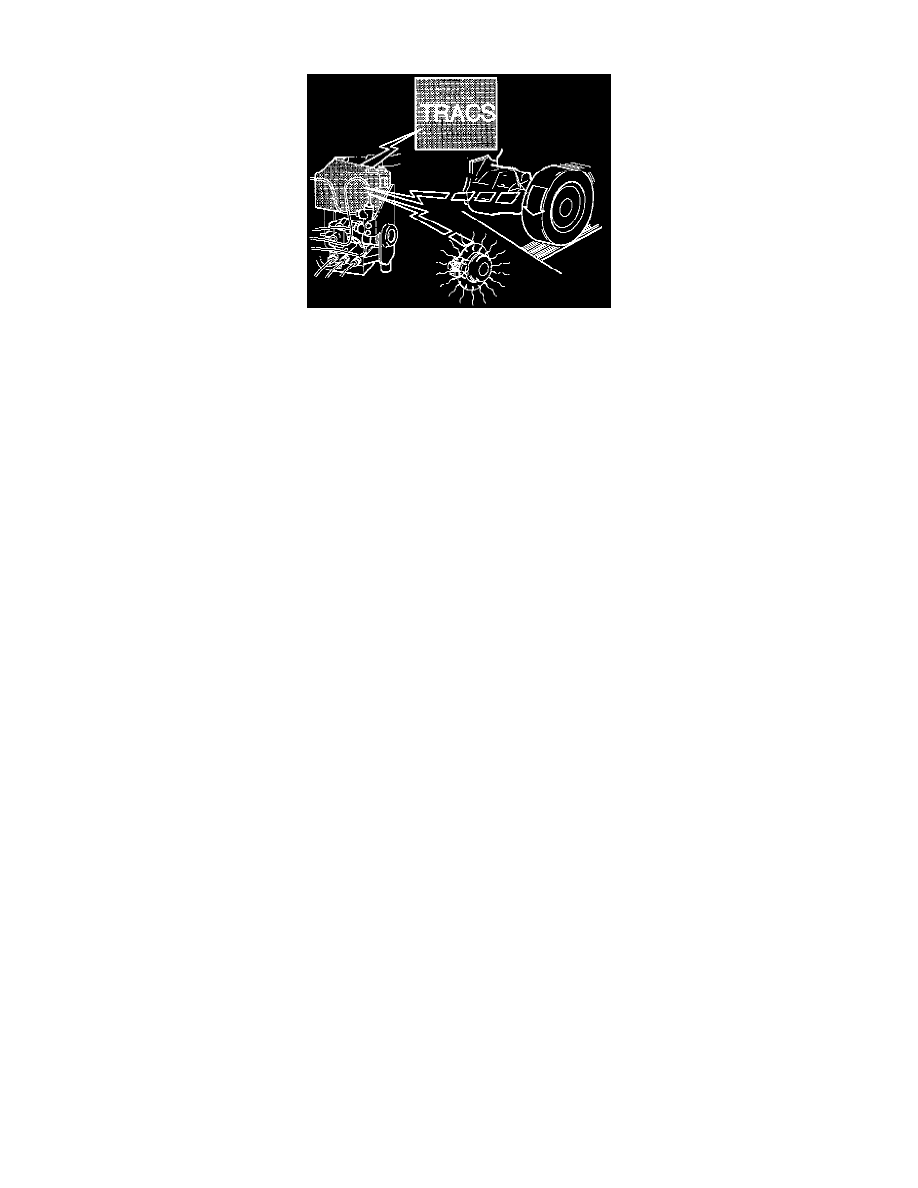 Traction Control Indicator Lamp: Description and Operation
Traction Control Not Working
This indicator is located in the instrument panel and comes on if TRACS is disengaged via the switch, if there is a fault in the TRACS system (when
the brake discs on the front wheels are in danger of overheating) or if there is a fault in the ABS system. 
When the ignition is switched on or the engine starts, the control module switches the warning light on. The light then goes out after approx. 2 seconds
if no fault is detected. When the control module DTM is disengaged, the warning light comes on for approx. 2 seconds and then goes out. If the rear
wheels lock while TRACS is engaged (e.g. if the parking brake is applied), the control module will disengage TRACS and switch to ABS. The
TRACS warning light may come on and then go out when ABS  is disengaged.
< PREV PAGE
NEXT PAGE >