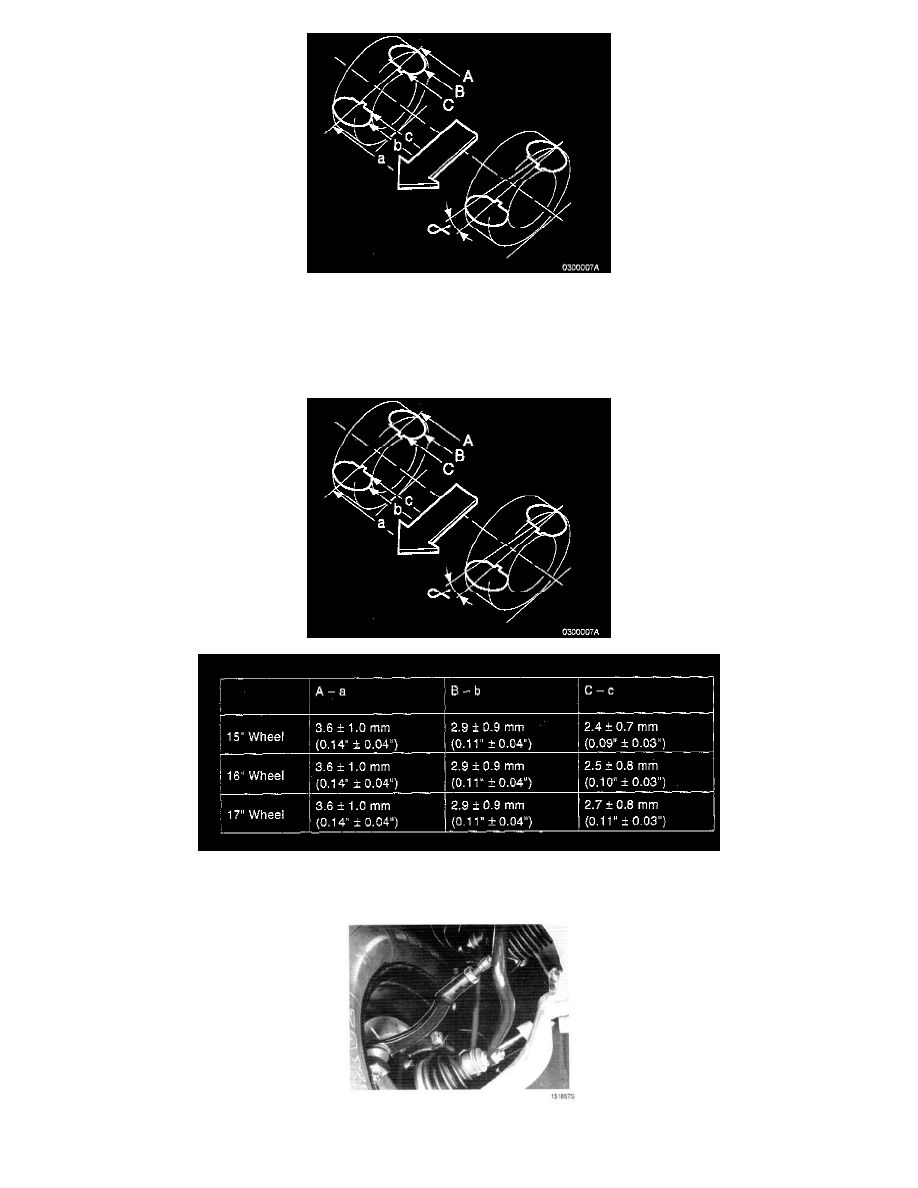 b. Correct value: 20' ± 6' (0.3° ± 0.1°) measured across both wheels.
c. Measure toe-in at hub level, either as an angle or as the difference in mm between points A-a (tread), B-b (inner shoulder) or C-c (edge of rim)
at the rear and front respectively of the wheel. Example: Measurement at A should be 3.6 ± 1 mm (0.14 ± 0.04 inch) greater than at a.
Toe-In
Adjust toe-in by altering length of tie rods (track rods) after undoing locknuts. Increasing tie rod length increases angle and vice versa. Correct values are
shown in table above.
NOTE:  Length of tie rods must not differ by more than 2 mm (0.08 inch) as measured between end of thread and locknut. Treat threads with anti-rust