< PREV PAGE
NEXT PAGE >
V70R AWD L5-2.3L Turbo VIN 52 B5234T6 (1998)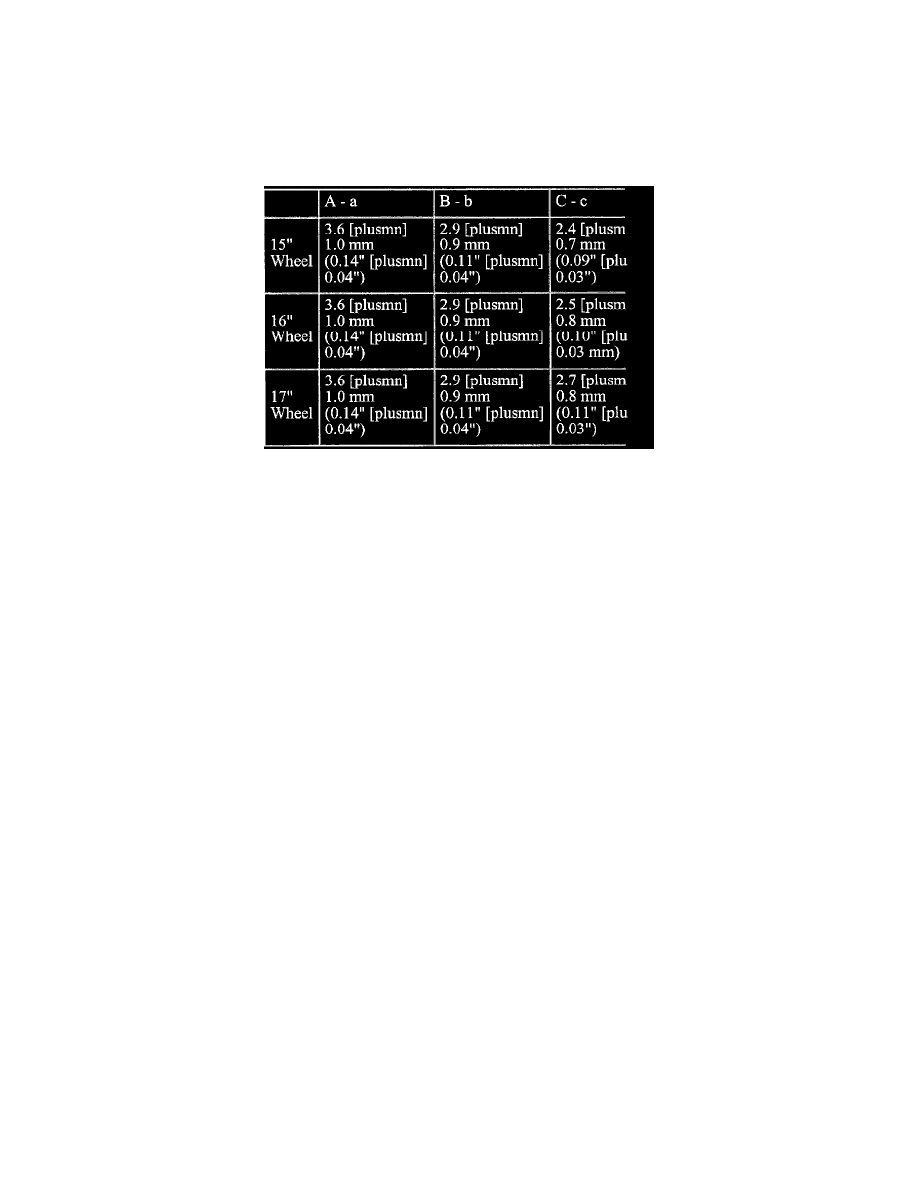 To set the rear wheel toe-in, see checking and adjusting the alignment of the rear wheels
Toe-In
Correct value: 20' ± 6' measured over both wheels.
Measurements are taken at the height of the hub as an angular measurement or as the difference in mm between the front and rear of the wheel at
points A, B. or C (tread of the tire, inner shoulder a flare of the rim, respectively).
Example.
The measurement at A must be 3.6 ± 1 m greater than at a.
Adjusting toe-in 
Adjustment is made with the tie rods after loosening the lock nuts. Longer rods give a greater angle and vice versa. See the table above for the correct
values.
Note!  The lengths of the tie rods must not vary between themselves by more than 2 mm. Measure between the lock nut and the edge of thread. Treat
the tied rod threads using suitable rustproofing agent after they been tightened.
Steering wheel position 
Minor deviation, adjust at the same time as the toe-in adjustment a
For major steering wheel deviation, refer to Steering, Steering Column, Service and Repair.
< PREV PAGE
NEXT PAGE >