< PREV PAGE
NEXT PAGE >
V70R AWD L5-2.3L Turbo VIN 52 B5234T6 (1998)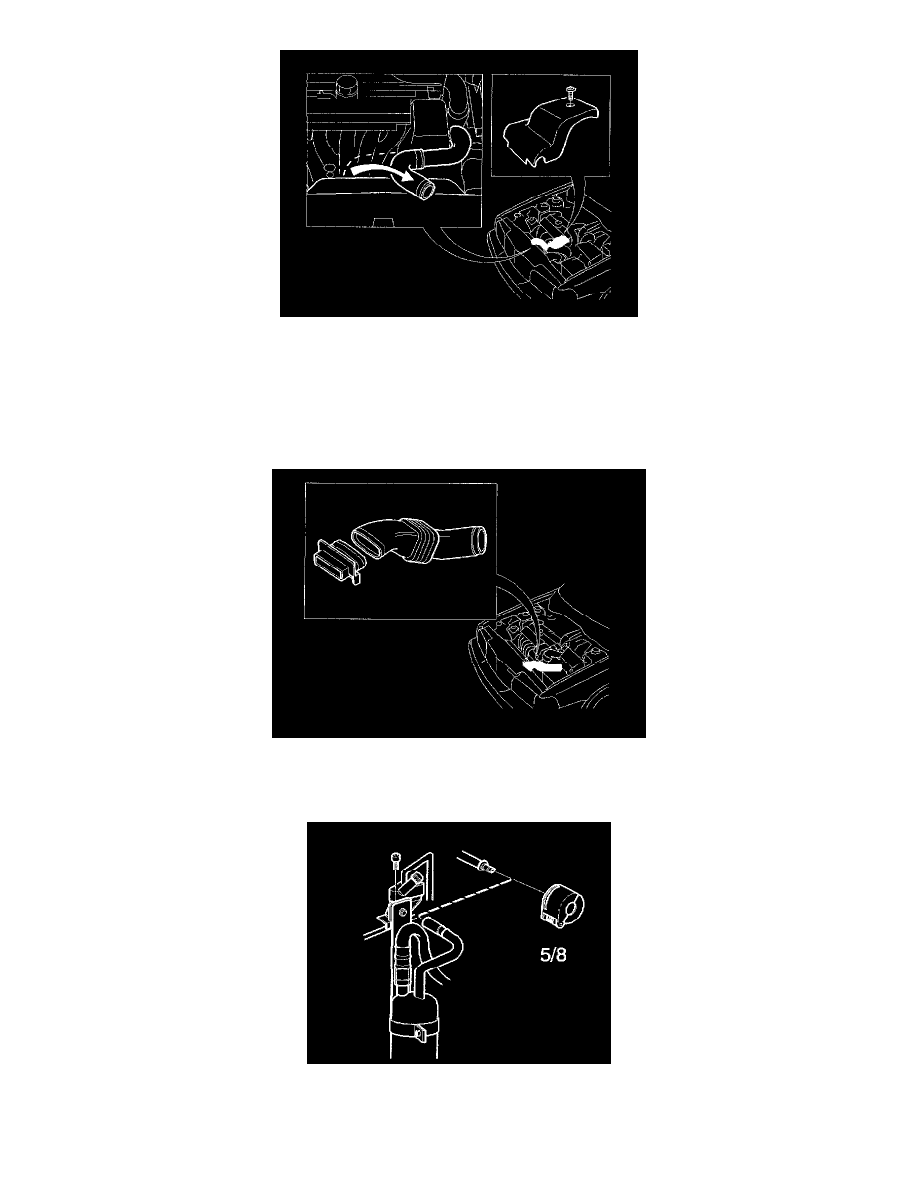 -
For turbocharged engines:
-
disconnect hose from charge air cooler (CAC) and bend out of the way
-
remove cover over throttle pulley.
-
remove fan shroud
-
cover radiator with protective panel 999 5474.
TTTN5
-
Remove suction intake hose and intermediate section between fan shroud nozzle and filter.
TTTN6 Removing Receiver/Drier or suction line
-
Detach quick-release connector to evaporator at the Receiver/Drier using a quick-release connector pulling tool 999 5472.
-
Screw out screw to receiver/drier bracket.
TTTN7
< PREV PAGE
NEXT PAGE >