< PREV PAGE
NEXT PAGE >
V70R AWD L5-2.3L Turbo VIN 52 B5234T6 (1998)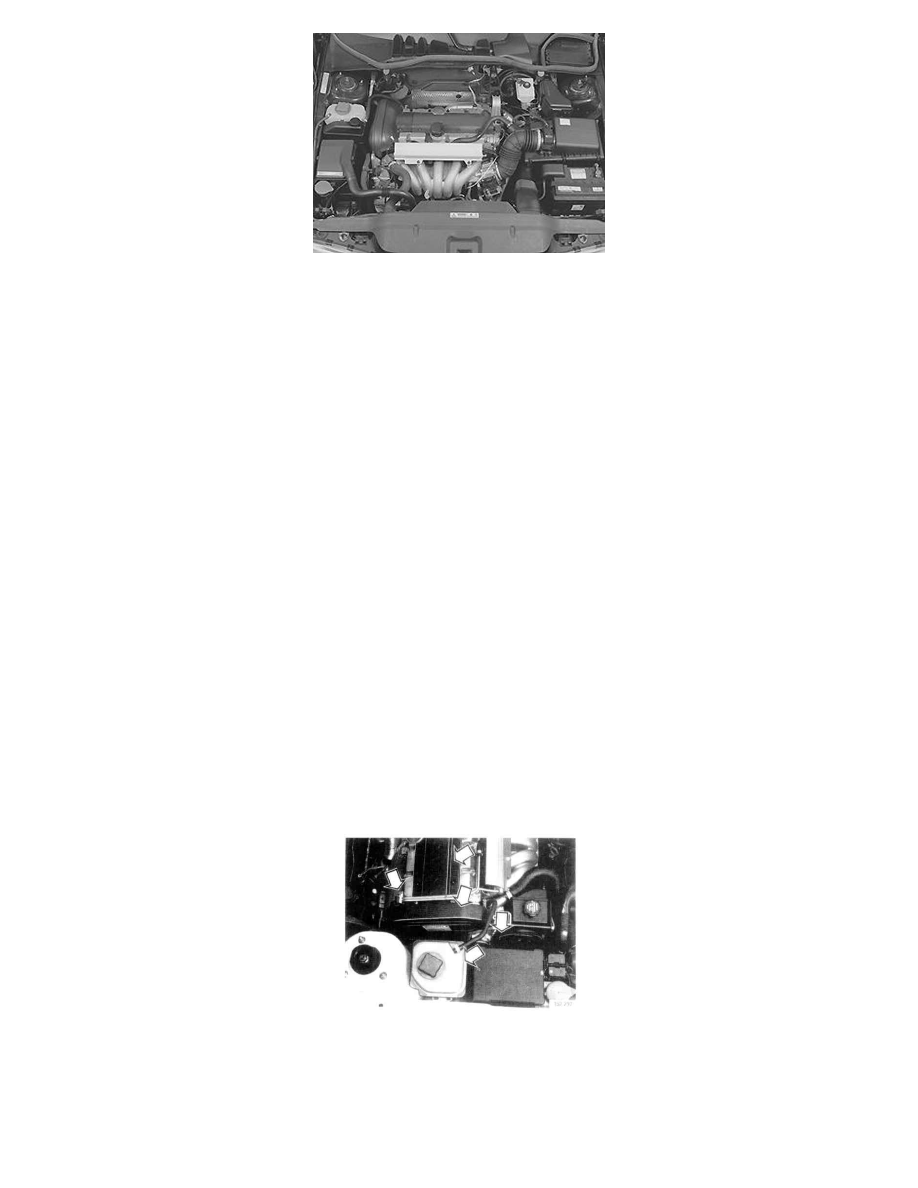 Reinstall components
Reinstall
-
Front camshaft belt cover. Tighten to 12 Nm (8.8 lb ft)
-
Upper camshaft belt cover. Tighten to 8 Nm (6 lb ft)
-
Auxiliaries belt.
-
Servo reservoir.
Wipe clean.
Check the level and top up as necessary.
-
Expansion tank.
Note! Ensure that hoses are correctly positioned.
-
Wipe clean and check engine compartment.
-
Cover in fender liner.
-
Front wheel.
Checking work
Note!
Write the date and mileage on the decal and stick it on the camshaft belt cover.
Function test:
-
Test drive engine.
-
Wipe dry steering wheel and gear selector lever.
With Angled Camshaft Alignment Marks
Replacing timing belt
Note:  This procedure uses depictions of a timing belt with a hydraulic tensioner.  The procedure is the same for timing belts with the mechanical
tensioner.
Special Tools: 998 8500, 999 5456
Remove:
-
spark plug cover
-
two fuel line clamps
-
lift expansion tank and place over engine to one side
-
front timing cover
-
auxiliaries belt
< PREV PAGE
NEXT PAGE >