< PREV PAGE
NEXT PAGE >
V70R AWD L5-2.3L Turbo VIN 52 B5234T6 (1998)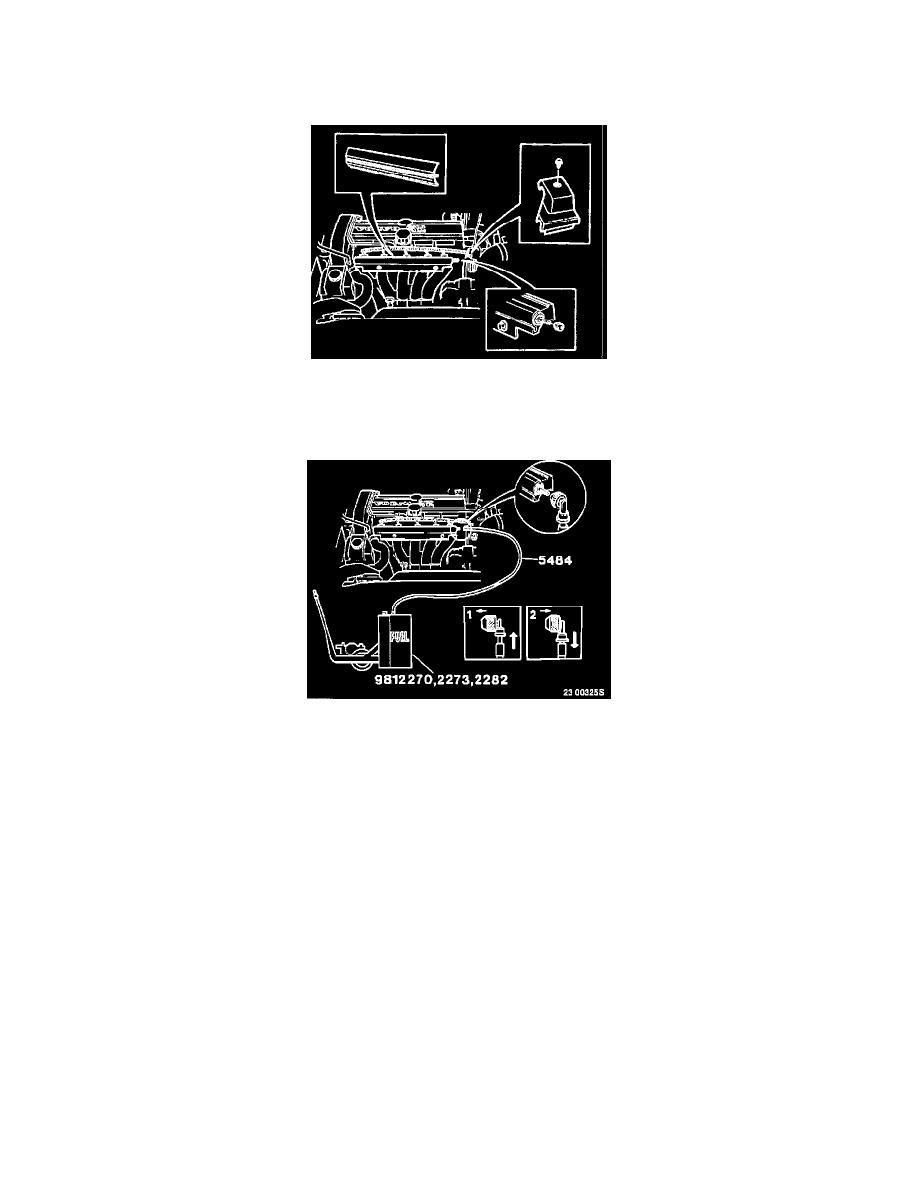 Fuel Pressure Release: Service and Repair
Draining fuel injection system 
Special tools: 981 2270, 981 2273, 981 2282 999 5480, 999 5484
Removing covers 
Remove:
-
throttle pulley cover
-
cap from valve on fuel rail.
Fuel Rail Service Port
Connecting 
Connect adapter 999 5484 to fuel draining unit 981 2270, 981 2273 and 981 2282.
Connect adapter to fuel rail valve in locked position (Figure 1, valve closed).
Start fuel drainage unit.
Unlock adapter (illustration 2 valve open).
Raise the car.
< PREV PAGE
NEXT PAGE >