< PREV PAGE
NEXT PAGE >
V70R AWD L5-2.3L Turbo VIN 52 B5234T6 (1998)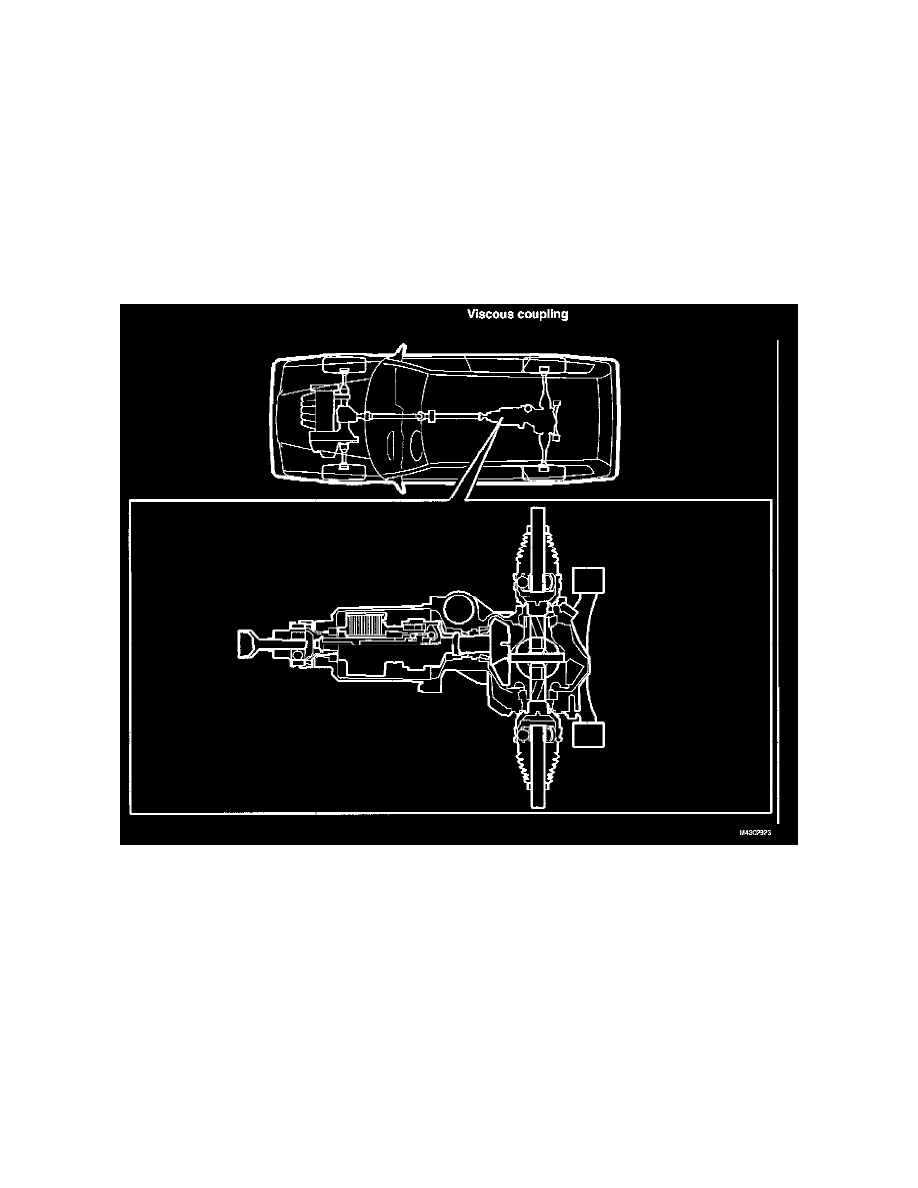 Spare wheel Temporary spare
The temporary spare tire is for temporary, low-speed, short-distance use only Do not drive on the temporary spare at speeds above 50 mph (80km/h) or
for distances greater than 50 miles (80 km) or transmission and all wheel drive system damage may result.
4
Snow chains all-wheel drive (AWD)
On all-wheel drive cars, (AWD), snow chains must only be mounted on the front wheels. Only snow chains intended for all-wheel drive (AWD) cars can
be used. Never install snow chains on a temporary spare tire.
5
Viscous coupling function
The viscous coupling transmits driving power to the rear wheels when necessary. In normal driving conditions on dry asphalt, only a small percentage of
driving power is transmitted to the rear wheels via the viscous coupling. However, the slightest difference in speed between the front and rear wheels
causes more power to be transmitted to the rear wheels to ensure traction The viscous coupling consists of plates alternately connected to the input and
output shafts. These plates are encased in a housing filled with silicone oil.
Because of the viscosity of the oil and the difference in speed between the plates, the oil transmits power to the rear wheels. The viscous coupling
automatically locks up to protect itself from overheating in the event of extended slipping.
6
Viscous coupling test method
Ensure that the viscous unit remains at room temperature.
-
Raise the left or right-hand front wheel so that it rotates freely. The other wheels must be in contact with the ground.
-
Select neutral.
< PREV PAGE
NEXT PAGE >