< PREV PAGE
NEXT PAGE >
V70R AWD L5-2.3L Turbo VIN 52 B5234T6 (1998)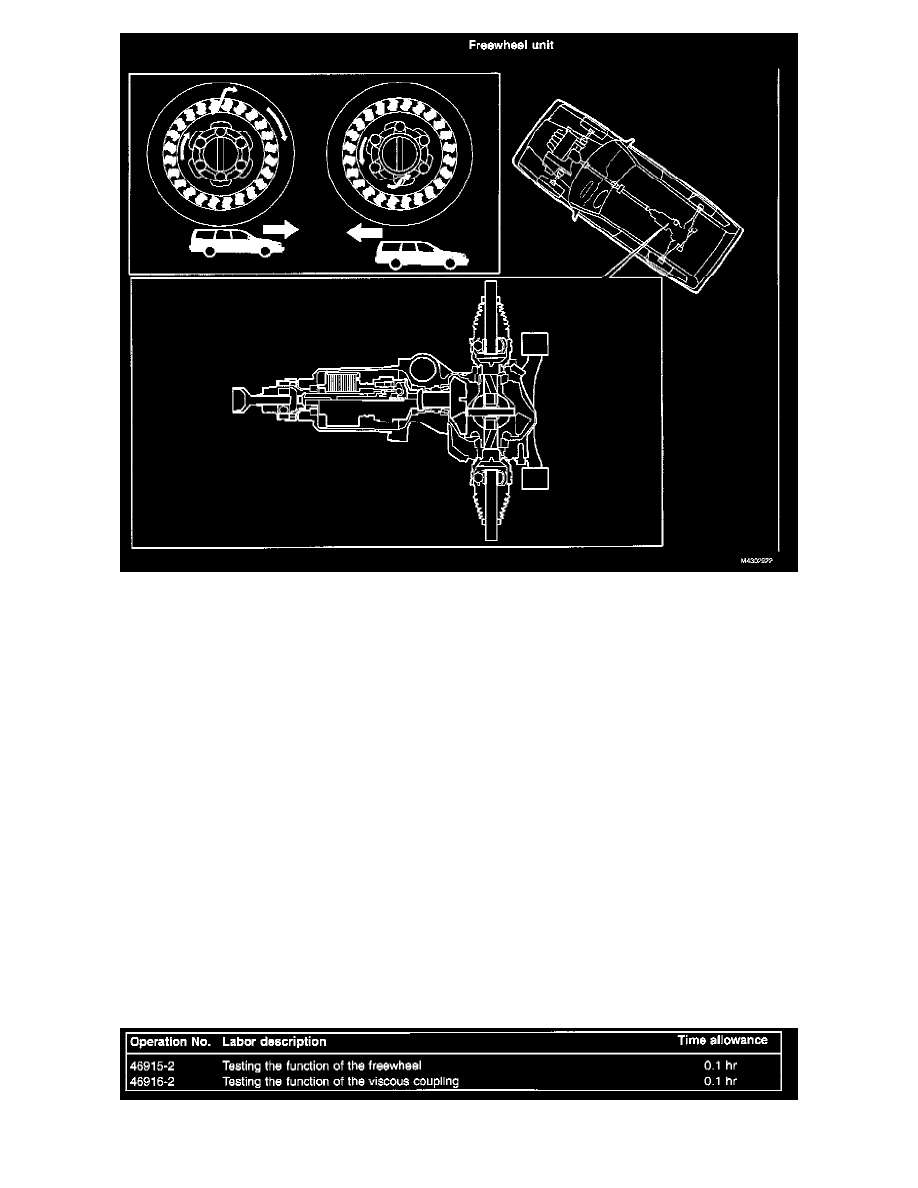 At low speeds, the small ball bearings are forced out of the ramps, and engage with the cutouts in the input shaft. Power is then transmitted from the
input shaft via the ball bearings.
When speed increases, the centrifugal weights are thrown outward.
At approximately 50 km/h (30 mph) the centrifugal weights press back the spring-loaded cage and ball holder. The ball bearings are freed from the input
shaft and power can no longer be transmitted via the roller lock-up.
8
Testing the function of the freewheel:
Raise the car using a two-post workshop lift so that the wheels rotate freely.
Warning! 
Screen off the wheels to prevent stones flying off, or remove stones from the wheels. Ensure that there is nothing in front of or behind the car.
Start the engine, select reverse gear and accelerate gradually to 50 km/h (30 mph).
Accelerating above 50 km/h (30 mph) disengages the rear wheels and they rotate more slowly than the front wheels.
Depress the clutch pedal (manual transmissions) or release the accelerator pedal (automatic transmissions). Allow the rotation speed of the wheels to
slow gradually.
It is normal that a loud noise can occur when the rear wheels connect again.
WARRANTY STATEMENT: Claims may be submitted under the New Car Warranty when there is a documented customer complaint, using claim type
01.
< PREV PAGE
NEXT PAGE >