< PREV PAGE
NEXT PAGE >
V70R AWD L5-2.3L Turbo VIN 52 B5234T6 (1998)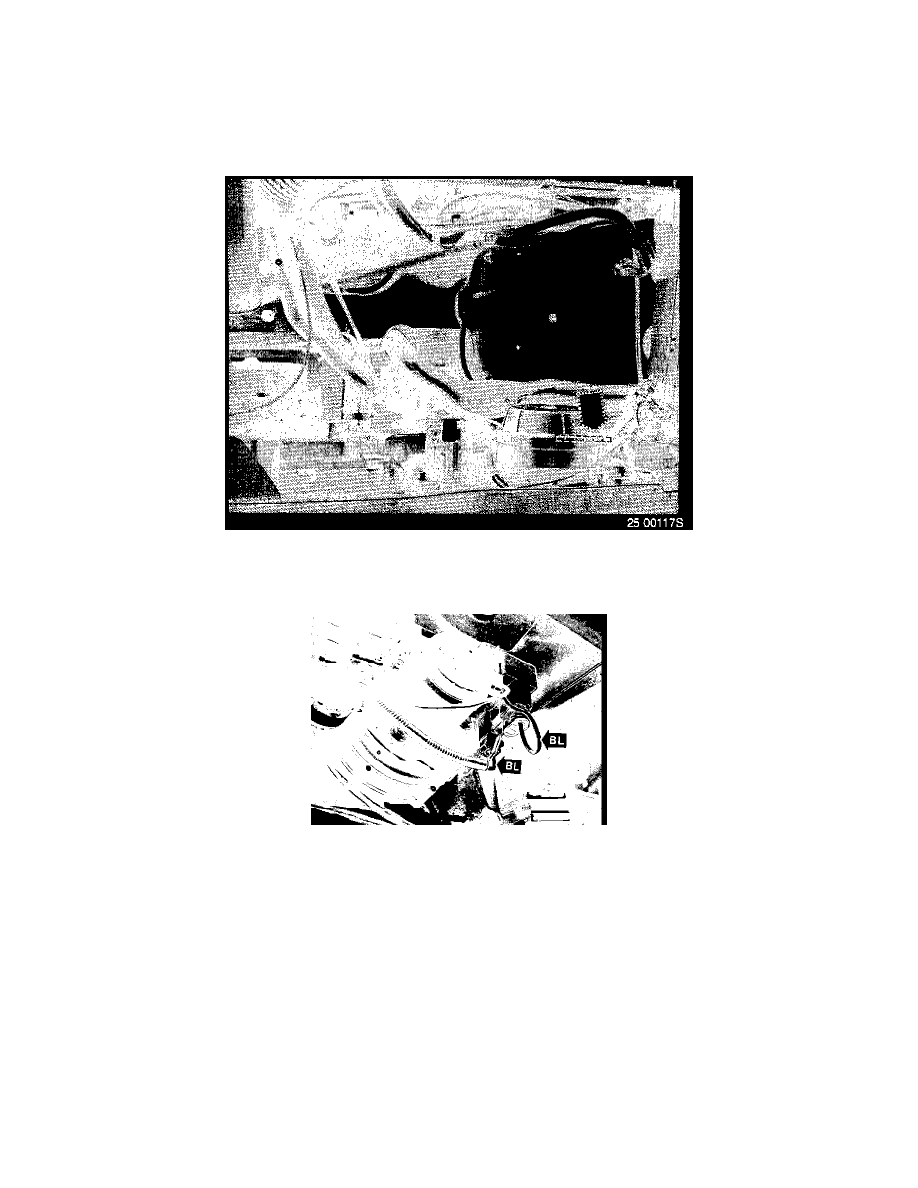 Air Injection Pump: Service and Repair
Note!  general check should be carried out with the Volvo Scan Tool (ST) in mode 3. If that has not indicated a fault and the air pump still does not
work, other checks can be carried out.
 
Check 
Checking ground terminal 
Check that the pump is grounded in the ground terminal under the left headlamp.
Checking air pump 
Air Pump and Relay
Raise the car and remove the front splashguard, by removing the two screws on each side and then pull the guard and the bumper forwards until the
guard can be lowered. Then remove the guard from the spoiler clips.
Disconnect both the remove connectors on the relay.
Connect both the blue wiring with a piece of cable or similar.
If the pump works now there is either a loose connection in the relay terminal or the relay is defective and should be changed.
Caution:  The pump should not be operated continuously for more than 120 seconds because of the risk of overheating.
If the pump does not function 
< PREV PAGE
NEXT PAGE >