< PREV PAGE
NEXT PAGE >
V70R AWD L5-2.3L Turbo VIN 52 B5234T6 (1998)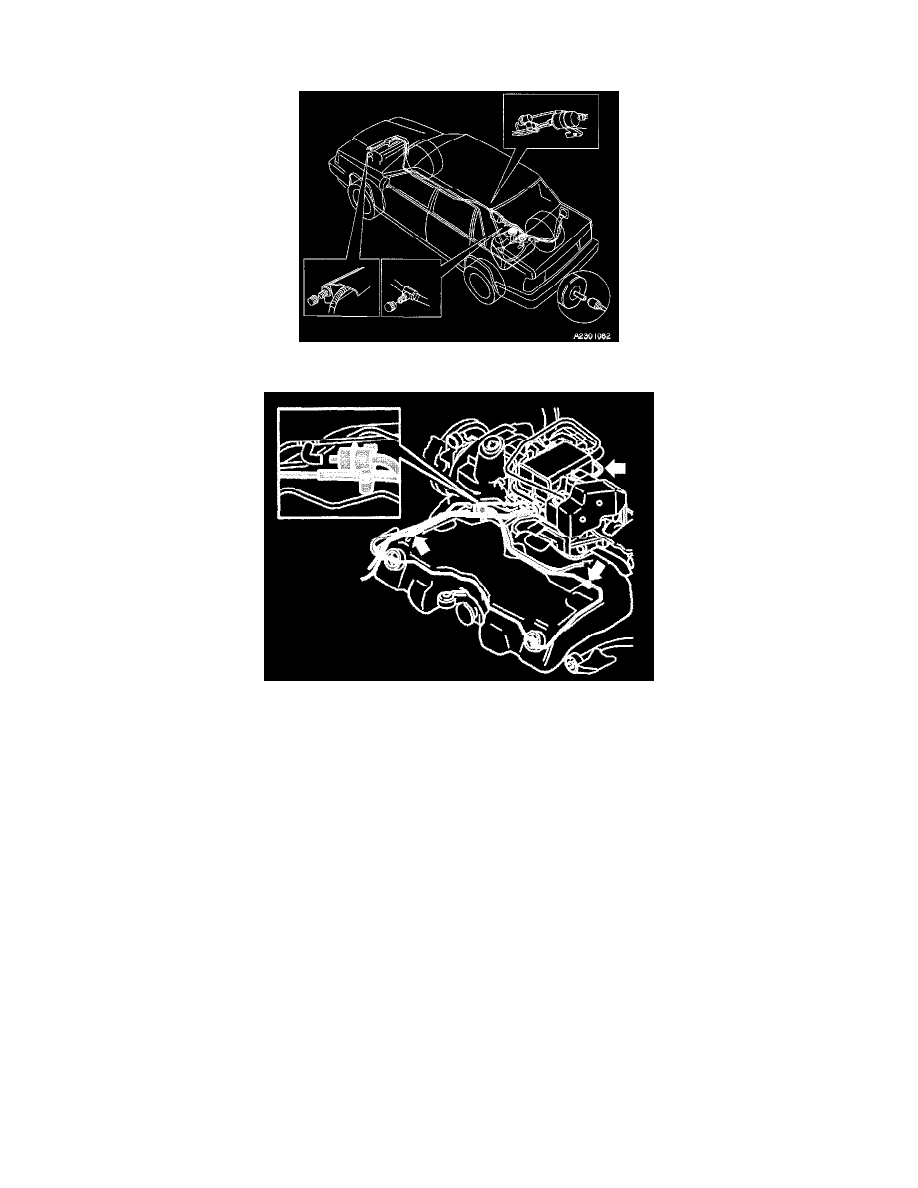 Fuel Pressure Regulator: Description and Operation
FUEL DISTRIBUTION CONTROL
(S70 FWD shown)
(AWD)
The fuel tank holds 70 liters. The filler pipe is routed outside the passenger and luggage compartments, and is equipped with a check valve to prevent
spillage when refuelling.
The fuel filter is located beside the right hand rear axle mounting bracket, beside the roll-over valve. Downstream of the filter a three way unit with a
pressure regulator maintains pressure at 300 KPa, by returning excess fuel to the tank. Only one fuel line runs from this three way unit to the
non-return fuel rail.
A vent valve upstream of the filter and a suction connection on the fuel rail are provided to prevent spillage, when replacing the filter for example.
The fuel filter and pump have quick-release connections. These connections are opened by pulling back the outer sleeve to release an internal catch.
The fuel pump and level sensor are separate units. The level sensor is tubular and its resistance increases by 5 ohms per liter.
< PREV PAGE
NEXT PAGE >