< PREV PAGE
NEXT PAGE >
V70R AWD L5-2.3L Turbo VIN 52 B5234T6 (1998)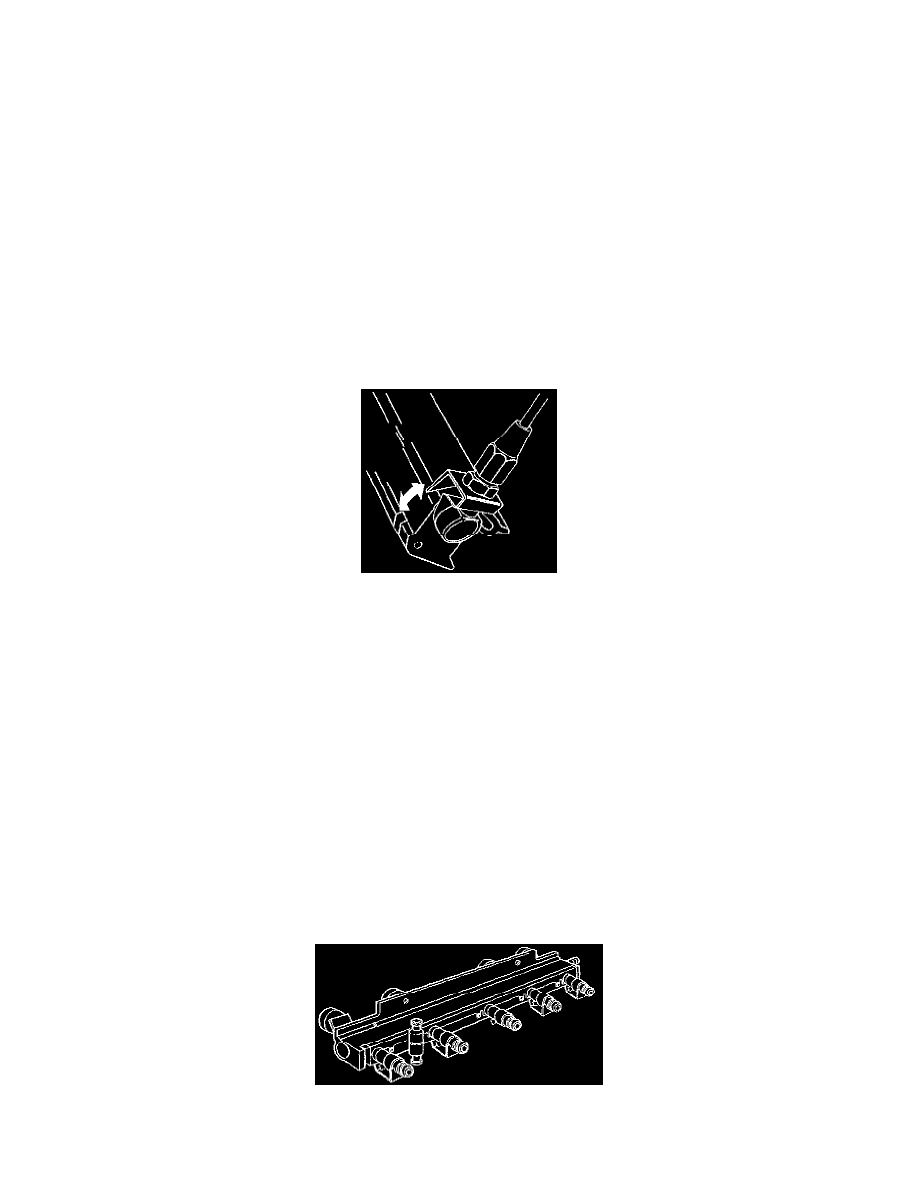 -
injector connectors.
-
2 fuel lines clamps to prevent pipes bending, see illustration.
Note!
Carefully remove both retaining clamps for the fuel pipes to prevent fuel spillage when the fuel rail is removed.
Remove:
Note!
Ensure that the pipe surface is not damaged when removing the return hose.
-
pressure regulator vacuum hose.
(The above text listed under Remove:, applies only to cars with fuel return system).
-
fuel rail mounting screws.
Carefully work off fuel rail.
Disconnect the fuel rail from the fuel line by twisting it through 90° and carefully pulling if away from the fuel line.
Place paper under the connection to absorb any fuel leakage.
Note!
Do not pry out claw connection using a fool. Twist pipe according to the above text.
Replacing nozzles and pressure regulator
3
Model year - 1997.
See other manual: Injector valve, replacement Section 2 (23, 28). Procedures TA1-TA5, TB1-TB3. 
TP 2301201
Disconnecting injectors and pressure regulator
4
Model year 1997-.
Remove:
-
screws holding mounting rail to fuel rail.
< PREV PAGE
NEXT PAGE >