< PREV PAGE
NEXT PAGE >
V70R AWD L5-2.3L Turbo VIN 52 B5234T6 (1998)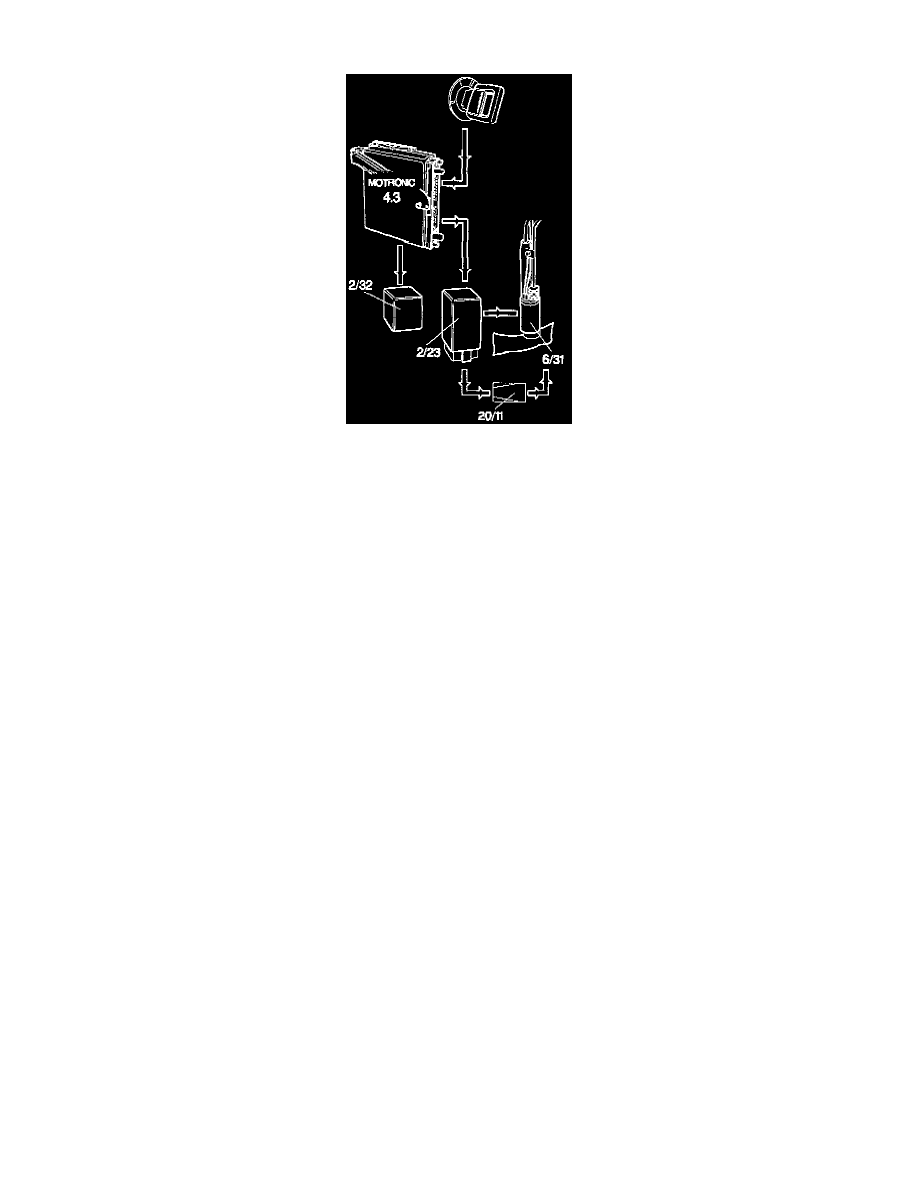 Fuel Pump Relay: Description and Operation
FUEL PUMP CONTROL
The ECM activates the main relay (2/32) when the ignition is switched ON. The fuel pump relay (2/23) is activated simultaneously for one second to
enable the pump (6/31) to develop pressure.
As the engine is turned by the starter motor, the RPM sensor (7/25) and CMP sensor (7/21) deliver engine speed and crankshaft position signals to the
ECM, which activates the fuel pump relay. The fuel pump functions continuously when the engine operates.
< PREV PAGE
NEXT PAGE >