< PREV PAGE
NEXT PAGE >
V70R AWD L5-2.3L Turbo VIN 52 B5234T6 (1998)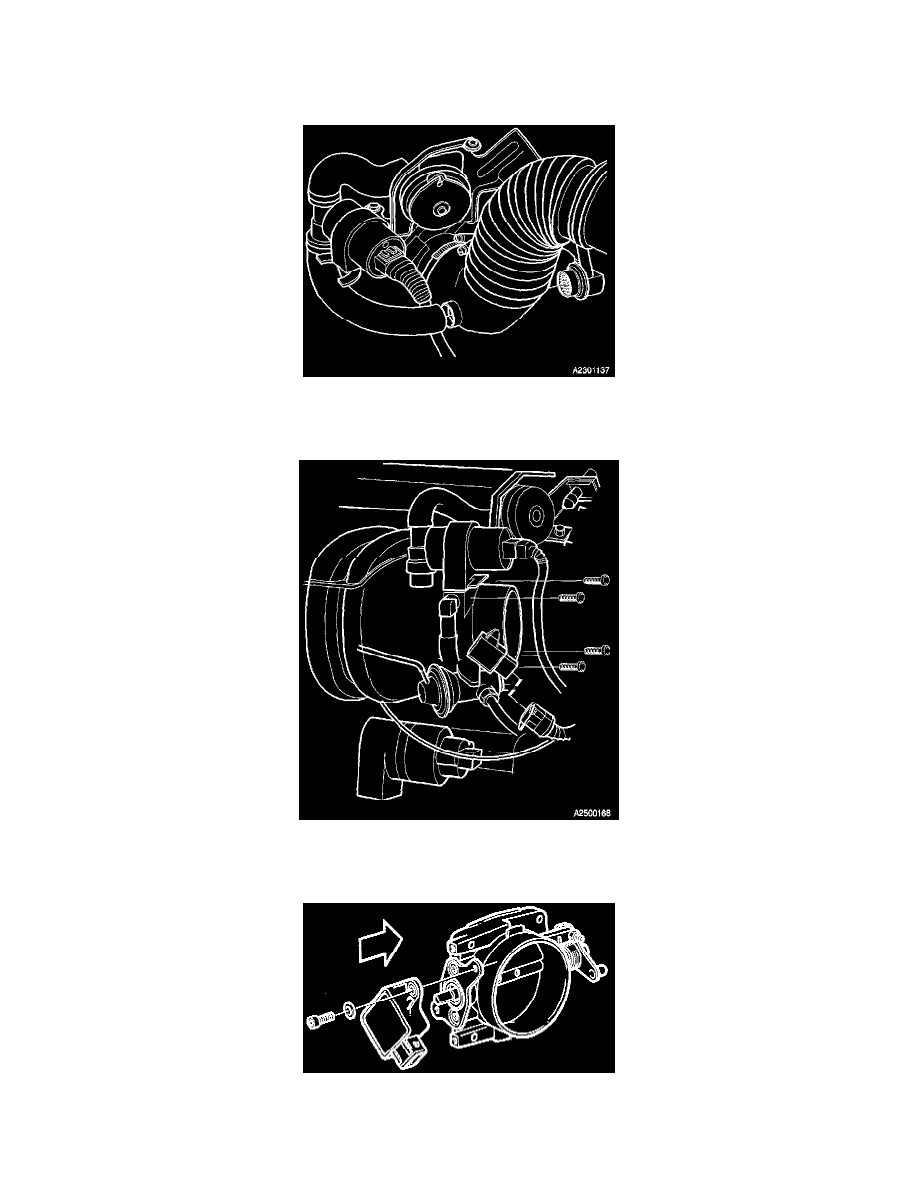 Throttle Body: Service and Repair
Removing Inlet Hose
-
Remove throttle pulley cover. 
-
Remove inlet hose to air cleaner (ACL).
Removing Inlet Hose
-
Remove fresh air intake between air cleaner and throttle body (TB).
-
Remove link between throttle pulley and throttle body.
Removing Throttle Body
-
Remove the connector from the throttle position (TP) sensor.
-
Remove throttle body from intake manifold.
Installing Throttle Position Sensor
-
Move throttle position sensor to new throttle body. Tightening torque 2 ±0.5 Nm.
< PREV PAGE
NEXT PAGE >