< PREV PAGE
NEXT PAGE >
V70R AWD L5-2.3L Turbo VIN 52 B5234T6 (1998)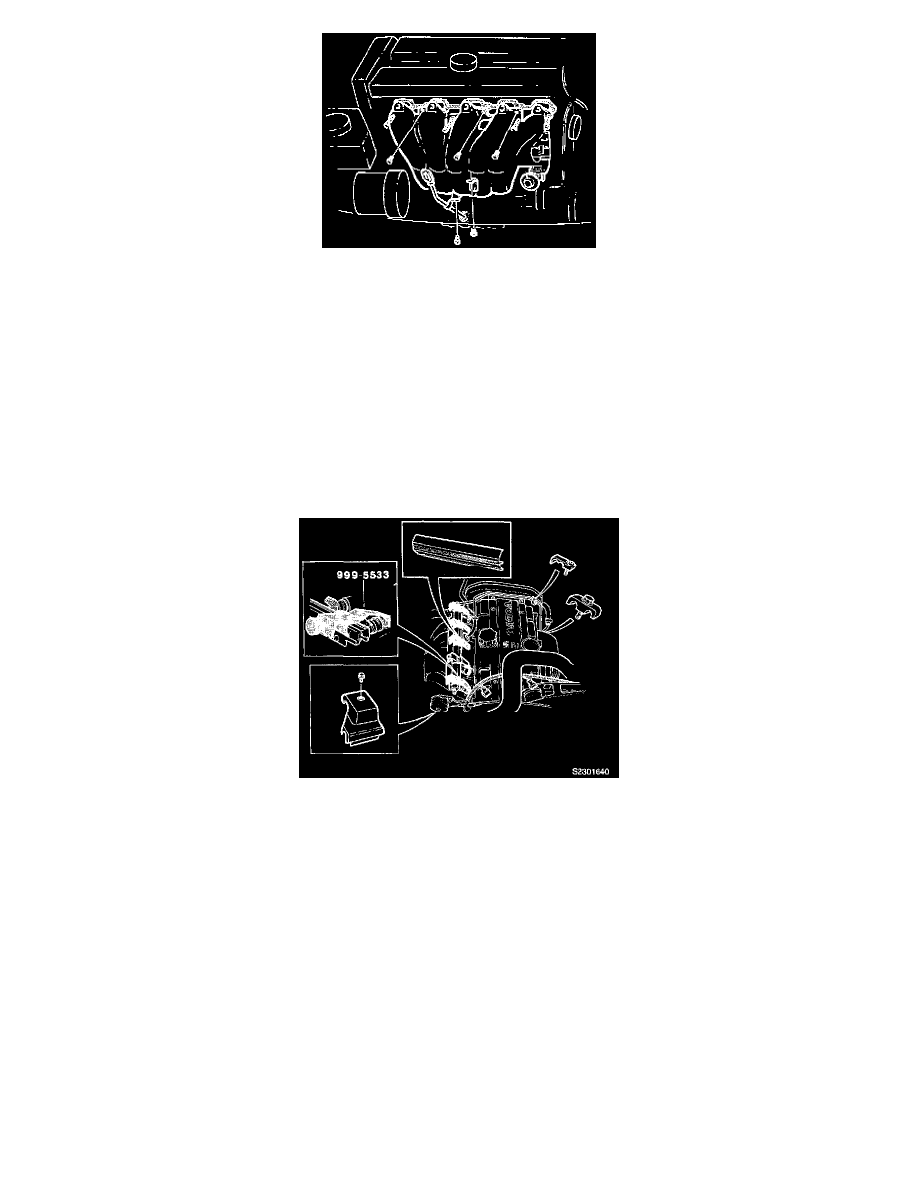 Installing Intake Manifold
Install:
-
New gasket with four lower manifold screws.
-
Intake manifold.
Note!  Ensure that crankcase ventilation hose is not trapped between cylinder head and intake manifold when tightening.
-
Three upper intake manifold screws.
Tighten all screws to 20 Nm (14.76 ft.Ib).
-
Support bracket.
-
Dipstick.
Installing Fuel Rail
Install:
-
Pipe from pressure regulator.
-
Fuel rail and two fuel line clamps, press clip holding the pipe from the pressure regulator into place.
-
New screws and tighten.
Tightening torques 10 Nm (7.38 ft.lb).
-
Remove injector holders.
-
Injector connectors. Check that each connector is fitted with a rubber seal.
-
Injector cable harness clip.
-
Fuel rail cover.
< PREV PAGE
NEXT PAGE >