< PREV PAGE
NEXT PAGE >
V70R AWD L5-2.3L Turbo VIN 52 B5234T6 (1998)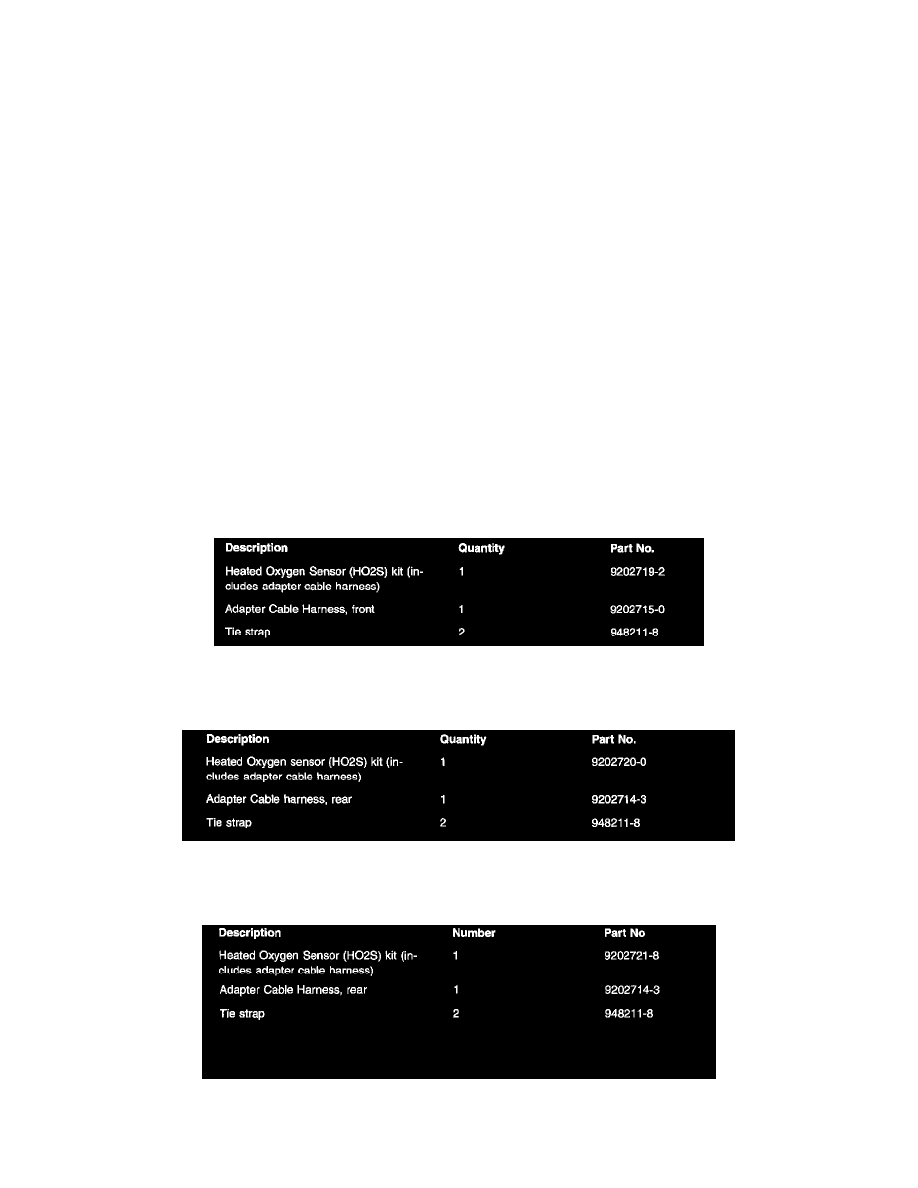 Oxygen Sensor: Technical Service Bulletins
O2 sensors - New routing of wiring
Bulletin:
2250010
Group:
25
Date:
02/01/2000
New routing of wiring for 02 sensors
Models:
850, S70/V70/C70
1997-1998
Reference: This Service Bulletin laces the previous Service Bulletin 2-25-0010 from June 1999, which should be discarded.
Vehicles involved: B52X4X
Background:
To prevent contamination from reaching the probe's reference air, new routing has been developed for sensor wiring.
If one oxygen sensor is replaced, the new adapter wiring must be installed for both sensors.
Replacing the front heated oxygen sensor (HO2S)
Materials
Replacing the rear heated oxygen sensor (HO2S) B52X4S MY 97-98, B5234T MY 97 
Materials
Replacing the rear heated oxygen sensor (HO2S) B5254T MY 97-98, B5234T MY 98
Materials
MOUNTING HEATED 02 SENSOR 
< PREV PAGE
NEXT PAGE >