< PREV PAGE
NEXT PAGE >
V70R AWD L5-2.3L Turbo VIN 52 B5234T6 (1998)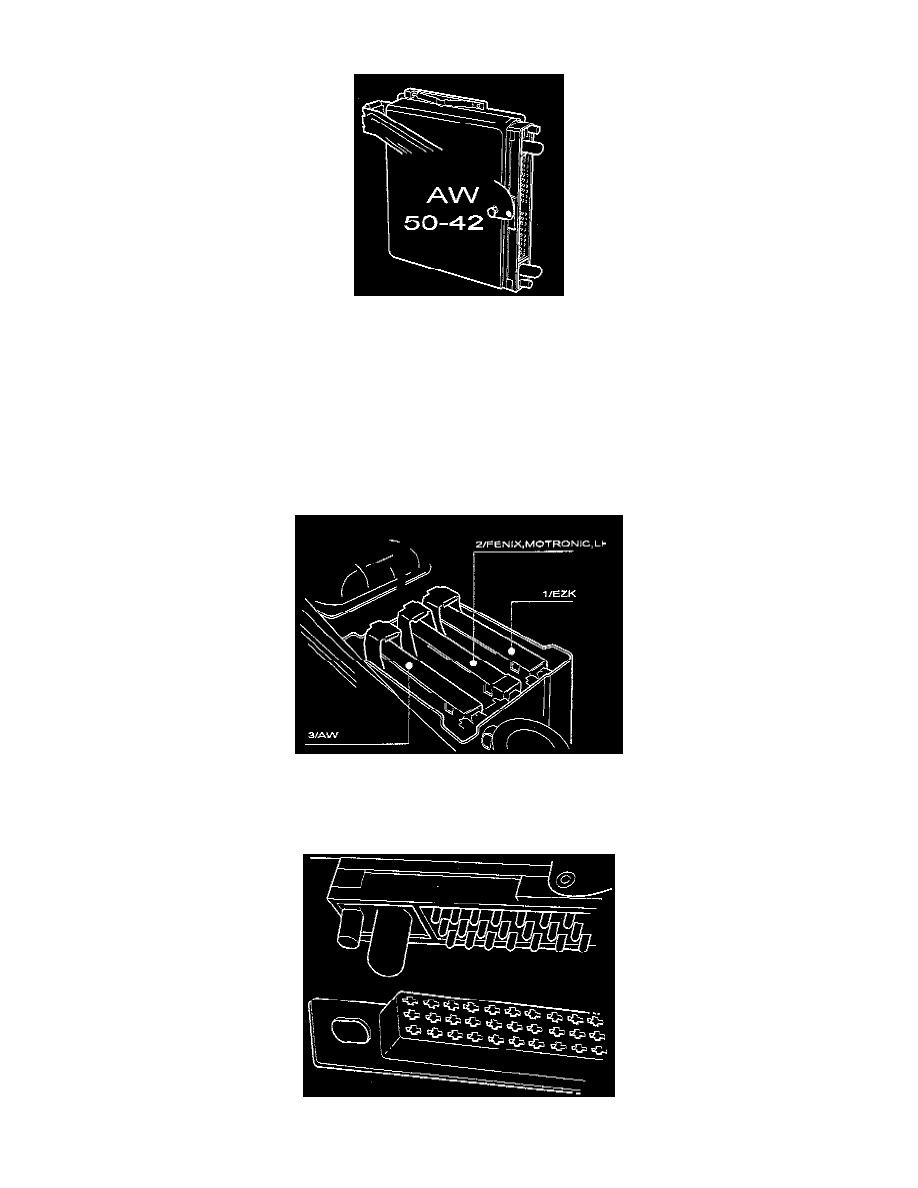 Control Module: Service and Repair
1. Notes and cautions
CAUTION:
-
When transferring the Transmission Control Module (TCM) between different cars be sure to make a note of any Diagnostic Trouble Codes 
(DTCs) before removing the TCM from the car.
-
Turn off the ignition before removing the TCM from the car.
NOTE:
-
Always check the TCM and control module box connector have the required pins and sockets and that these have not been pressed out of their
locking positions.
-
Damaged or loose pins or sockets can cause a malfunction.
2. Removing the TCM
-
Ignition OFF
-
Open control module box
-
Remove the TCM (slot 3 nearest the right fender).
3. Inserting control module TCM
-
Check that none of the pins or sockets on the connector are damaged.
< PREV PAGE
NEXT PAGE >