< PREV PAGE
NEXT PAGE >
V70R AWD L5-2.3L Turbo VIN 52 B5234T6 (1998)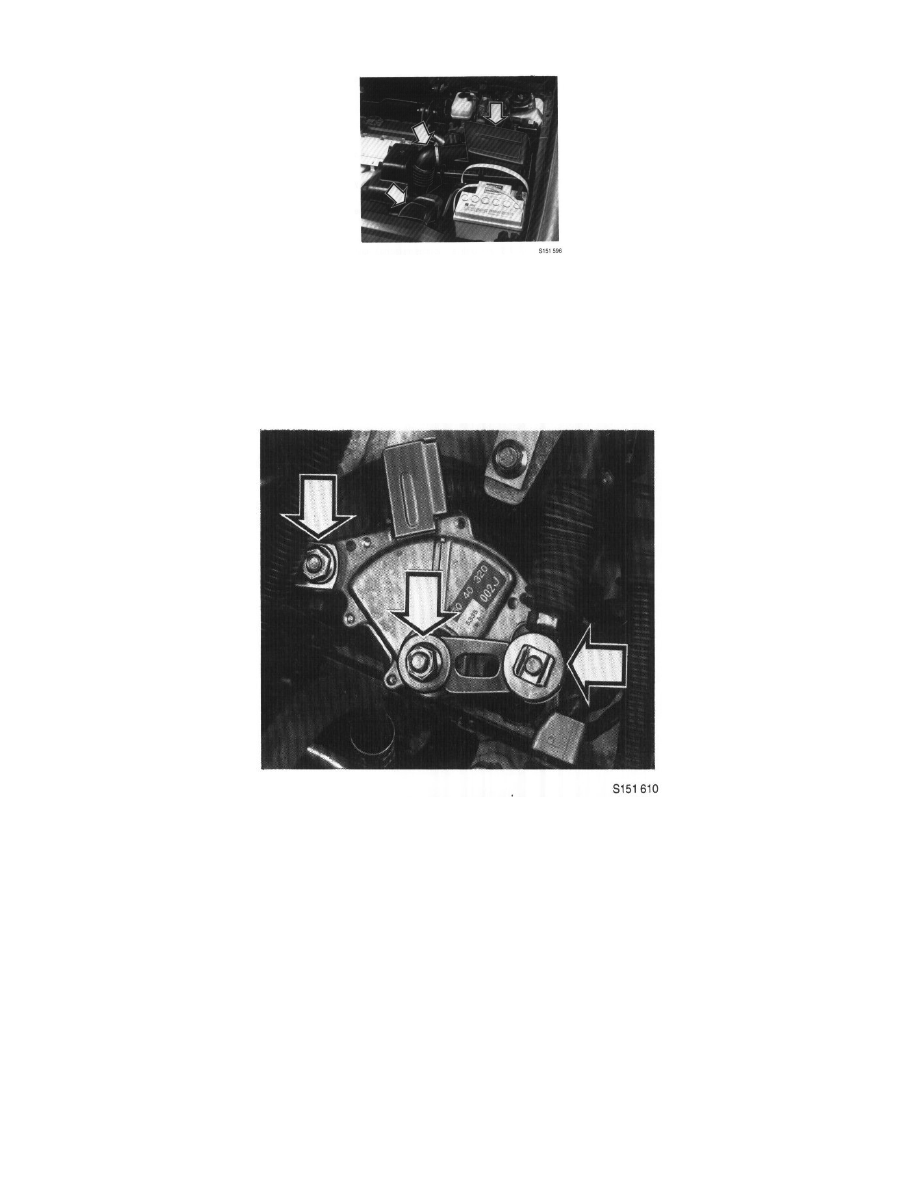 Transmission Position Switch/Sensor: Service and Repair
REMOVING OF GEAR POSITION SENSOR
1. Preparations
-
Remove:
Battery 
Entire Air Cleaner (ACL) 
Air intake manifold 
Battery shelf
ACL bracket.
2. Removal
-
Remove:
Transmission cable from rod arm
Rod arm
Nut, lock washer and rubber seal from position sensor.
-
Loosen dipstick pipe bracket.
-
Remove the two screws from the gear position sensor.
-
Carefully lift the sensor from control shaft.
< PREV PAGE
NEXT PAGE >