< PREV PAGE
NEXT PAGE >
V70R AWD L5-2.3L Turbo VIN 52 B5234T6 (1998)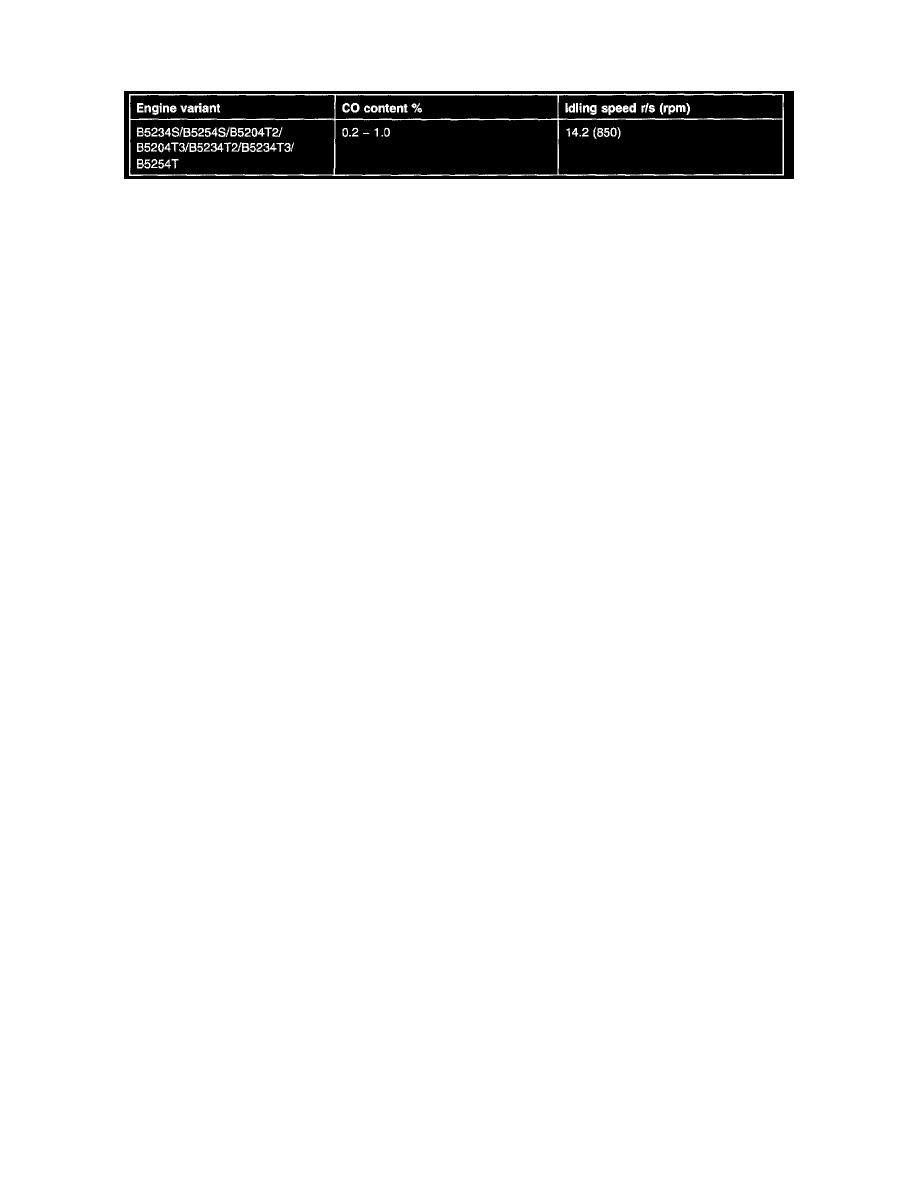 Air/Fuel Mixture: Adjustments
CO content, idling speed
Notes:
CO content and idling speed cannot be adjusted, only checked.
CO content is measured upstream of the three-way catalytic converter (TWC).
The heated oxygen sensor (HO2S) should be connected and the canister purge (CP) valve plugged before taking readings.
The air conditioning (A/C) system should be off when testing.
The engine should be at normal operating temperature. Automatic transmission: Gear selector lever in position P during test.
< PREV PAGE
NEXT PAGE >