< PREV PAGE
NEXT PAGE >
V70R AWD L5-2.3L Turbo VIN 52 B5234T6 (1998)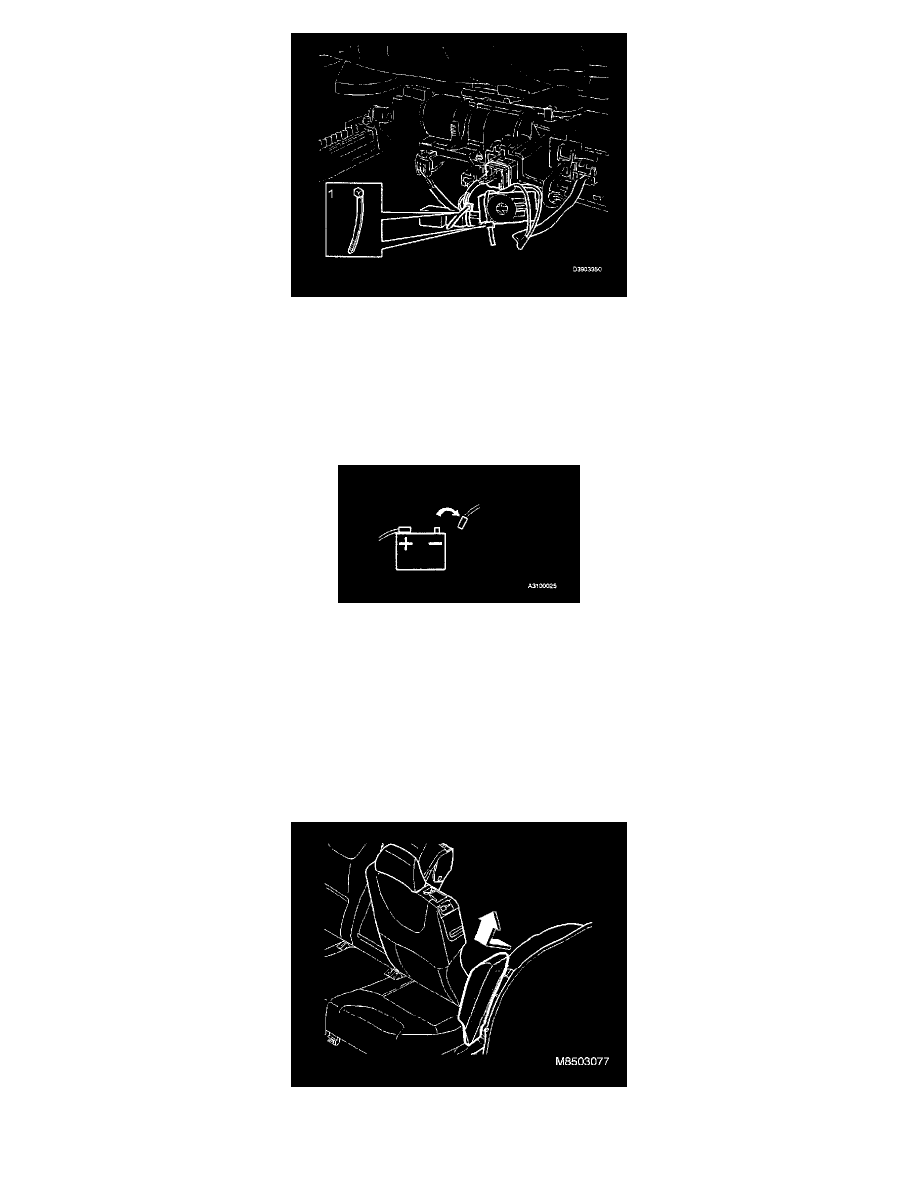 Secure the wiring and resistor with tie straps 11). Check that wiring and connectors are not in contact with any other components and that they do not
rattle.
Install the rear seat ground lead (Chassis no, see step 1, "Information and explanation")
11
Removing the battery negative terminal
Disconnect the battery negative terminal, see VADIS:
Repair and installation
Function group 31
Replacing the battery.
12
Removing the left-hand side cushion
Fold the backrest cushion for the rear seat forward. Grip the side cushion as close to the upper mounting as possible.
< PREV PAGE
NEXT PAGE >