< PREV PAGE
NEXT PAGE >
V70R AWD L5-2.3L Turbo VIN 52 B5234T6 (1998)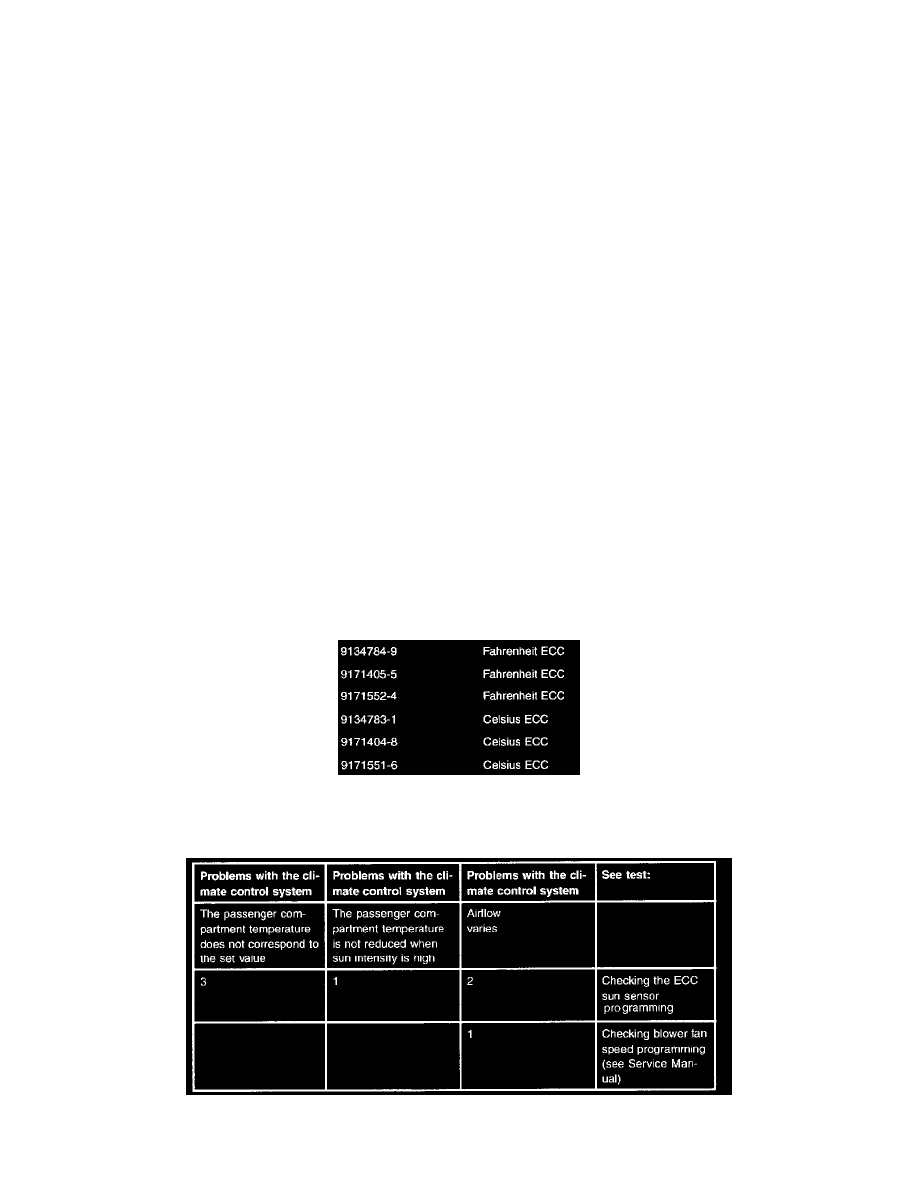 Control Module HVAC: Technical Service Bulletins
A/C - Service Manual Update
S70/V70/C70
1998- 
Section:
8
Group:
87
No.:
0013
Year:
99 
Month:
09
Reference: 
This Service Bulletin supplements Service Manual: Climate control, Section 8(87), S70/V70/C70, 1997-, TP 8710201, for information about any
customer reported symptoms, programming and fault-tracing.
Supplement to service manual 8(87)
Background:
This service bulletin is a supplement to existing information. As a running introduction in production during August 1998 the electronic climate control
system (ECC) control module has been updated with a new function allowing the sensitivity of the sun sensor to be programmed. This means that it is
possible to program the extent to which the control module takes into account the intensity of the sun. The memory cassette dated 04-12-1998 and later
for the Volvo System Tester has been updated to allow this function to be programmed.
The new control module replaces the earlier version and can be installed in both older and newer cars. 
-
The sun sensor sensitivity cannot be programmed on the older control modules shown.
Customer reported symptoms
The Table shown of Symptoms supplements that found in the Service Manual, WW. Fault symptom WWB table.
< PREV PAGE
NEXT PAGE >