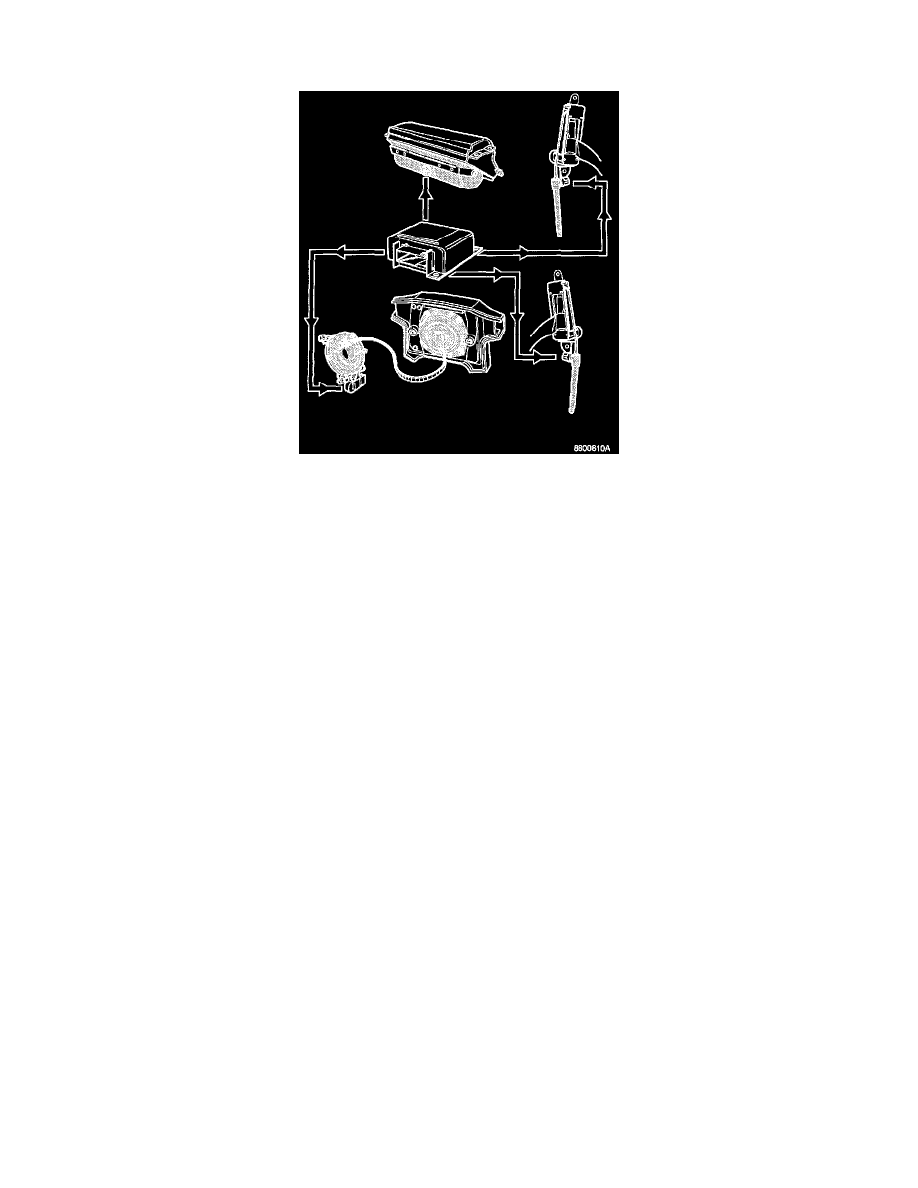 SRS Sensor Module: Description and Operation
The Sensor Module Function 
The sensor module has twin electronic deceleration sensor elements connected to one microprocessor which calculates the deceleration of the car.
Results from the two sensor elements are compared with each other and with default parameters stored in the sensor module memory, in order to
eliminate incorrect calculations.
If both results show that parameters have been exceeded, a violent frontal collision is indicated, and the sensor module closes the seat belt tensioner,
steering wheel airbag and passenger airbag circuits simultaneously. A current passes through the igniters activating the gas generators which inflate the
airbags and tension the seat belts.
Airbag modules and pyrotechnical seat belt tensioners are activated simultaneously by the sensor module.
The entire SRS system is continuously monitored by the microprocessor in the sensor module. Should a system fault occur the sensor module stores
information about its type and location. This facilitates fault-tracing.