< PREV PAGE
NEXT PAGE >
V70R AWD L5-2.3L Turbo VIN 52 B5234T6 (1998)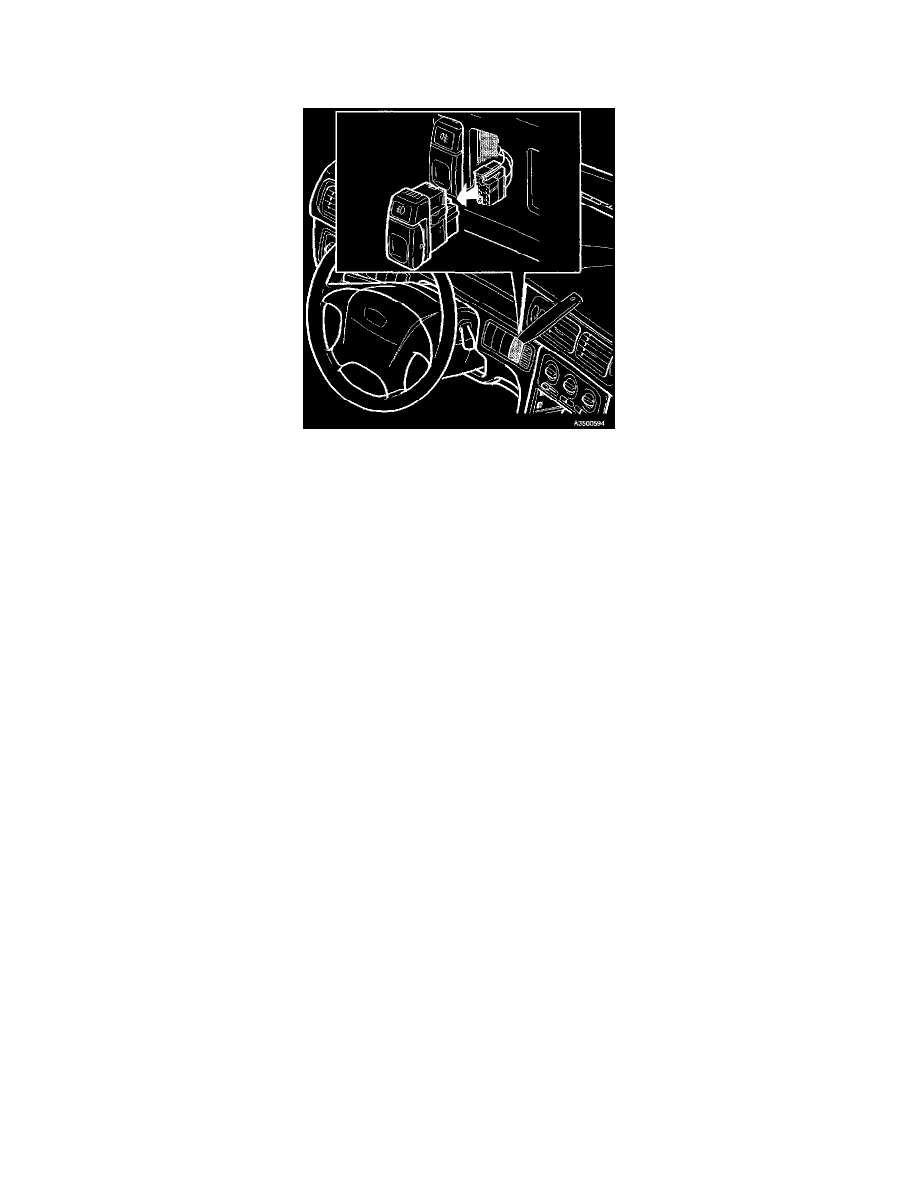 Heated Mirror Switch: Service and Repair
EB1 Removing Dash Board/Tunnel Compartment Switches:
-
Ignition off.
-
Carefully insert a screwdriver or weatherstrip tool between the panel and the top of the rocker switch. Carefully pry outwards until the switch can
be gripped with the fingers. Pull out the switch.
CAUTION:  Put something between the screwdriver and the surrounding panel so as not to damage it.
-
Disconnect connector.
EB2 Installing
-
Connect connector. Check that the rocker switch works before installing it in the panel.
-
Reinstall rocker switch, press into place in panel.
-
Test switch function.
< PREV PAGE
NEXT PAGE >