< PREV PAGE
NEXT PAGE >
V70R AWD L5-2.3L Turbo VIN 52 B5234T6 (1998)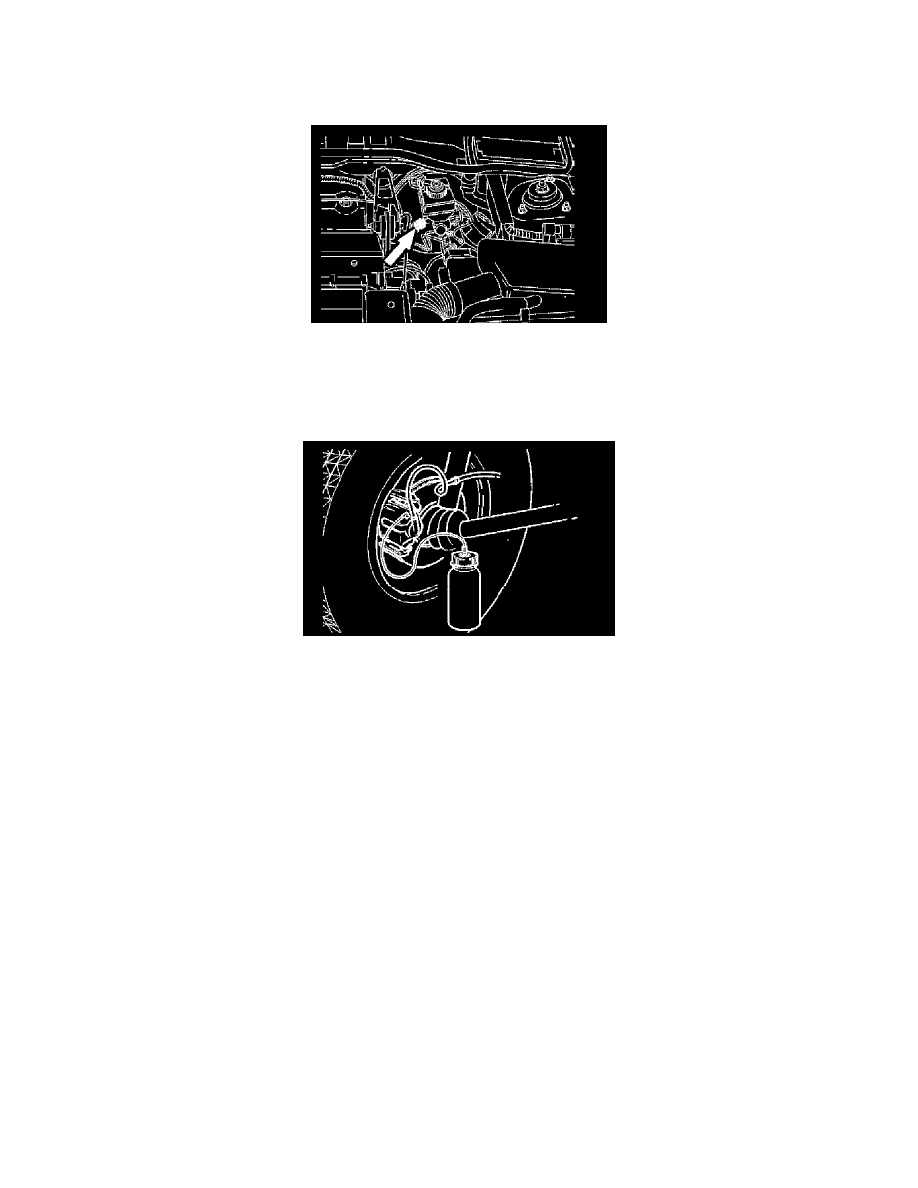 Braking Sensor/Switch: Service and Repair
Replacing EBD pressure switch 
Preparations 
Clean around EBD pressure sensor connection to master cylinder.
Put rags under the EBD pressure sensor to protect painted surfaces against brake fluid spillage. 
Get a drain bottle and hose to collect brake fluid
Removing EBD pressure sensor
Ignition off.
Jack front end of car up.
-
Disconnect connector from EBD pressure sensor.
Remove:
-
Protective cap from bleed nipple by LH front wheel.
-
Connect hose to drain bottle.
-
Open bleed nipple, depress brake pedal and hold it down or lock it in that position.
-
Close bleed nipple.
-
Remove EBD pressure sensor and plug connector so that no dirt enters the braking system.
Check EBD pressure sensor
< PREV PAGE
NEXT PAGE >