< PREV PAGE
NEXT PAGE >
V70R AWD L5-2.3L Turbo VIN 52 B5234T6 (1998)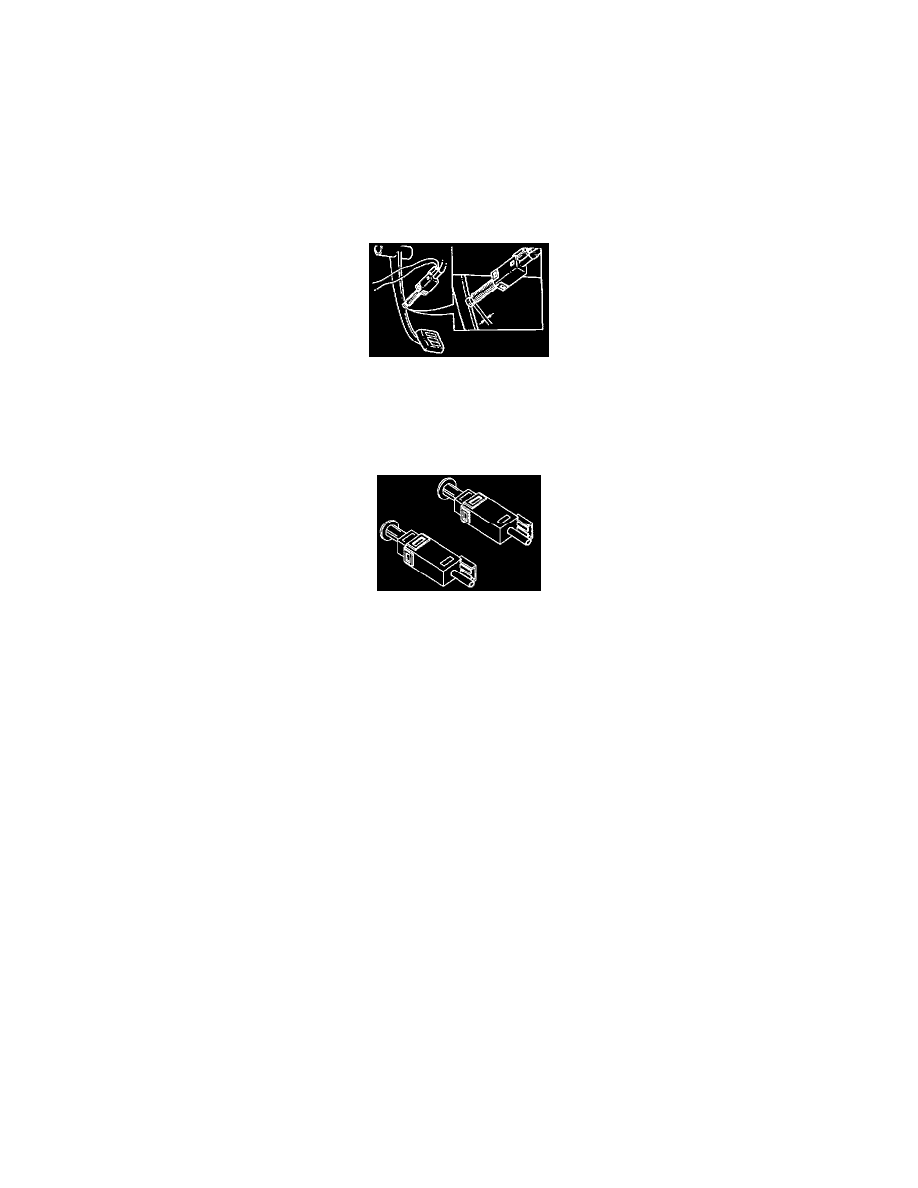 Clutch Switch: Adjustments
RE. Brake And Clutch Valve, Adjustment
RE1. Adjustment Of Clutch Valve
Ignition off.
Disconnect connectors.
Disconnect hose couplings so that vacuum servo releases. Valves should be closed and must not leak when pedals are released.
Old Valve Type:
Play in piston should be 0.5 - 1.0 mm.
Disconnect vacuum hoses and connector from valve.
Test operation and inspect for leaks.
New Valve Type:
Press pedal so that it does not make contact with the valve.
Pull piston out as far as possible and release pedal slowly.
Plastic tabs in valve will hold piston in the proper position.
< PREV PAGE
NEXT PAGE >