< PREV PAGE
NEXT PAGE >
V70R AWD L5-2.3L Turbo VIN 52 B5234T6 (1998)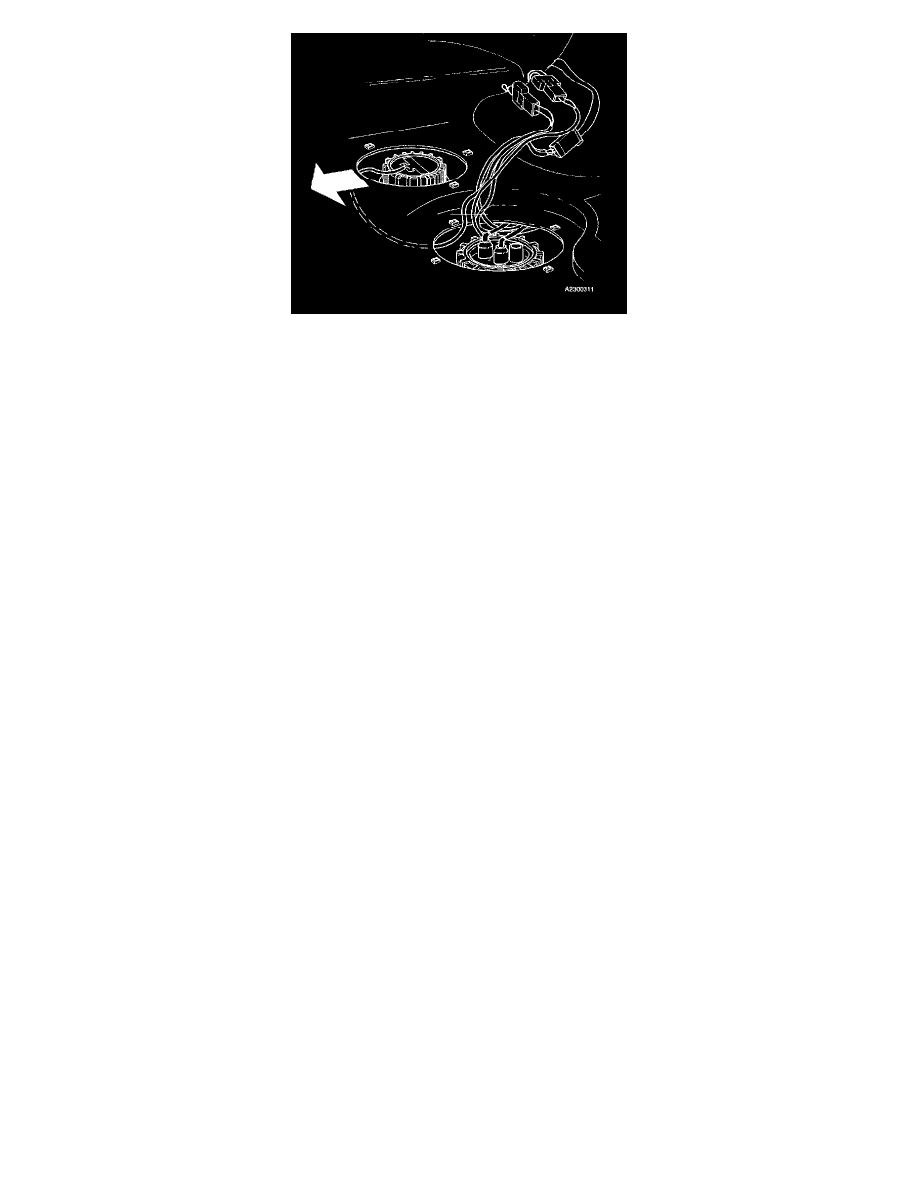 Ensure that the harness is moved back to the left side of vehicle.
Install sending unit connector and mount connectors to the bracket.
8
Installing removed parts
Install:
- Protective cap over sending unit If applicable.
- Torque screws for fuel tank straps 25Nm (20 ft.lbs) if applicable.
- Cover plates for access holes.
- Harness bracket and connectors.
- Panels and carpeting over spare wheel.
Ensure proper operation of fuel gauge.
WARRANTY STATEMENT: Claims may be submitted under the New Car Warranty when there is a documented customer complaint, using claim type
01.
Operation No. Labor description
Time allowance
38618-2
Fuel sending unit replacement according to SB 23-0046
0.5 hr
< PREV PAGE
NEXT PAGE >