< PREV PAGE
NEXT PAGE >
V70R AWD L5-2.3L Turbo VIN 52 B5234T6 (1998)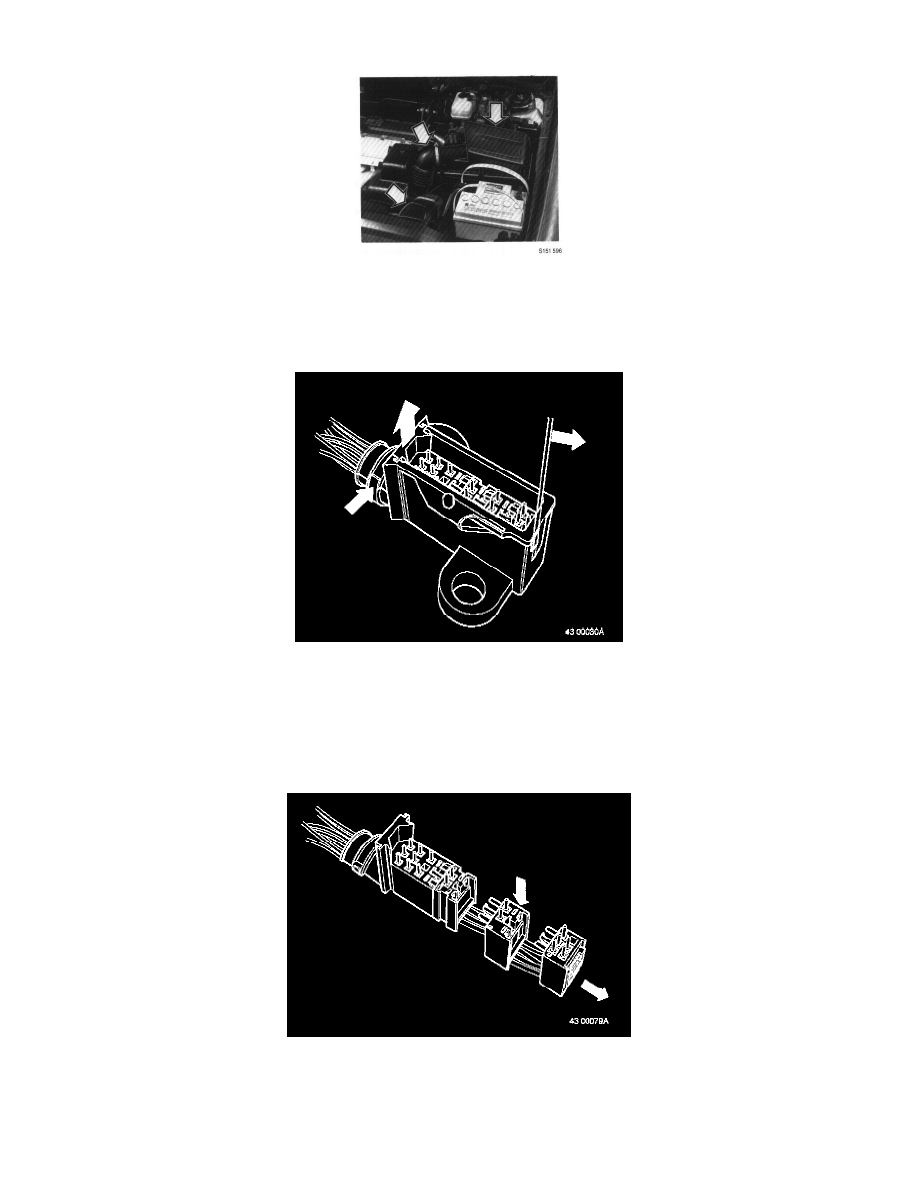 Engine Speed Sensor: Service and Repair
1. Remove:
-
Battery
-
Air Cleaner housing (ACL) complete with intake pipe.
-
Battery shelf Detach:
-
ACL bracket.
2. Separation of transmission connector halves
-
Remember rubber gasket.
-
Detach connector from transmission.
-
Remove cable clamps around cable harness and rubber grommet. 
-
Remove sockets from connector casing.
-
Insert screwdriver between casing and socket and press catch in.
Press sockets from casing.
3. Remove socket for rpm sensor cables.
-
2-pin, pins 16 and 17.
< PREV PAGE
NEXT PAGE >