< PREV PAGE
NEXT PAGE >
V70R AWD L5-2.3L Turbo VIN 52 B5234T6 (1998)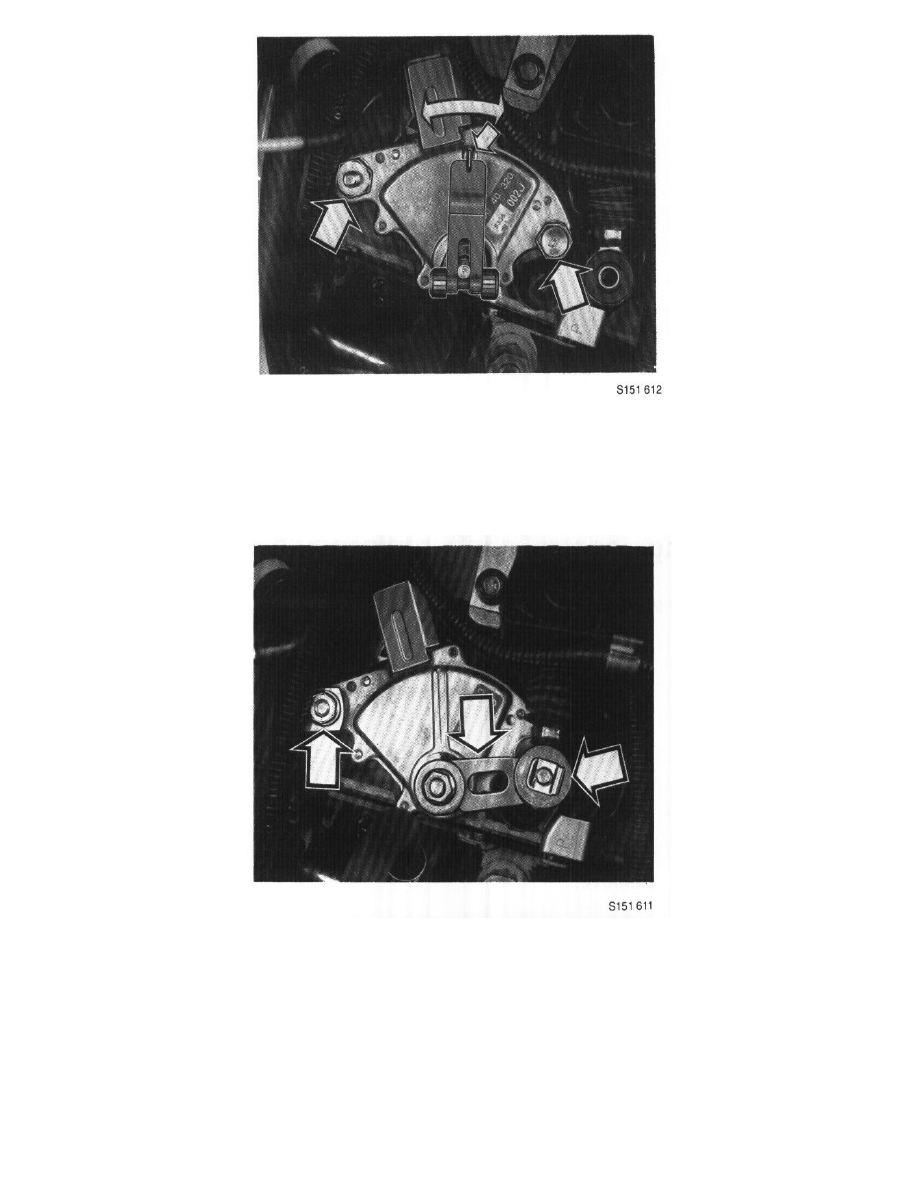 3. Adjustment
-
Remove:
Dipstick pipe bracket.
Gear position sensor screws
-
Rotate the gear position sensor so that the mark on the switch aligns with the indentation on the tool.
-
Tighten sensor screws to: 25 Nm
4. Reinstall bracket for dipstick pipe.
-
Make sure that the O-ring on the pipe is in place.
-
Tighten to: 25 Nm.. 
-
Install:
Rod arm on control shaft, then tighten to: 16 Nm.
Transmission cable on rod arm with washer and lock clips.
Apply grease part No. 1161241-3, or equivalent, sparingly to the rod arm pin.
< PREV PAGE
NEXT PAGE >