< PREV PAGE
NEXT PAGE >
V70R AWD L5-2.3L Turbo VIN 52 B5234T6 (1998)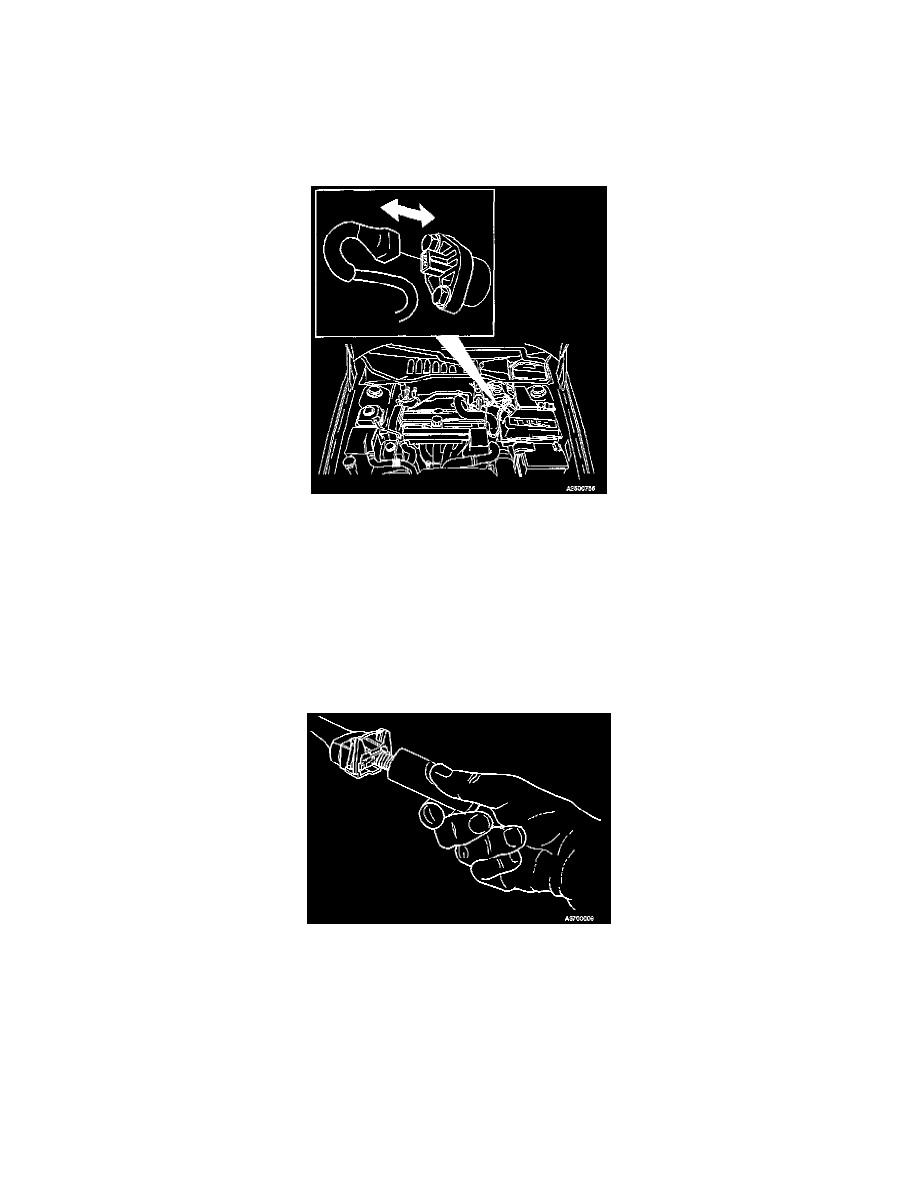 Slacken off the two nuts holding the fusebox bracket a few turns.
Press the fusebox backward and towards the left side of the car.
Tighten nuts to 25 Nm (18.4 ft. lbs).
2
Disconnect connector
-
Disconnect connector
-
Disconnect/connect connector 3 times to remove oxide layer on the mating surface.
-
Check that no terminals have been backed out of the connector and they are undamaged.
3
Lubricate the connector
Check terminals if they are greased.
Add grease only if it is missing.
Use low temperature grease. 0.5 gram/car. Make sure that no dint is introduced with the grease.
4
Secure the cable harness to the mass air flow (MAF) sensor
Position cable with an 18 mm (23/32") diameter loop (B), so that it is not putting stress on the connector (check with calipers).
< PREV PAGE
NEXT PAGE >