< PREV PAGE
NEXT PAGE >
V70R AWD L5-2.3L Turbo VIN 52 B5234T6 (1998)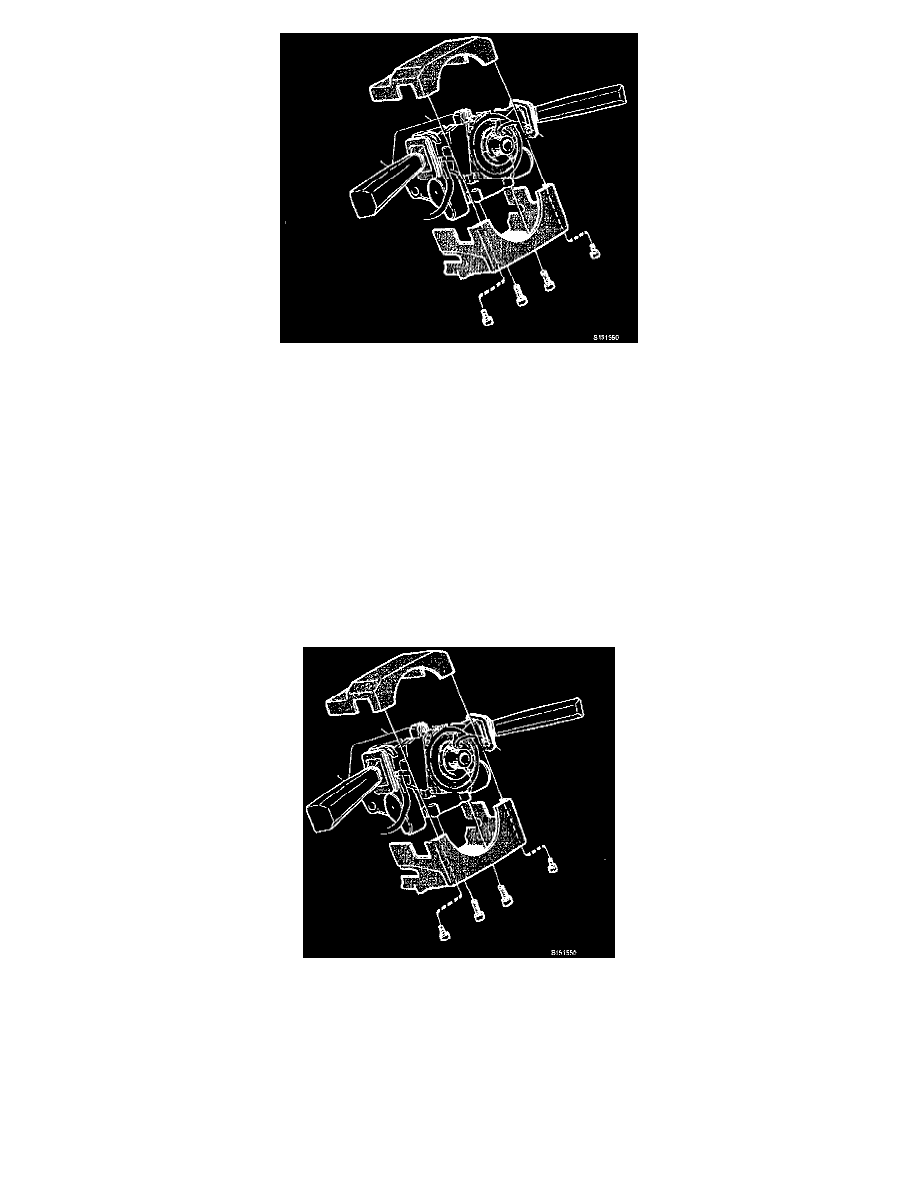 Release the lock for the tilt/telescope adjustment and pull the steering wheel toward the rear of the vehicle and lock the wheel in this position.
Remove the steering column covers.
Removing electrical components
2
Carefully separate the connector from the starter switch.
Remove the two screws that holds the starter switch to the ignition lock.
Carefully remove the starter switch from the ignition lock.
Installing ignition switch
3
Before installing the starter switch; make sure that the center key hole in the starter switch is properly aligned with its corresponding dowl key in the
ignition lock. Reconnect the wiring connector to the ignition switch.
Reinstalling panel and steering wheel covers.
4
Caution!
Route the wire harness for the starter switch so that no schafing and/or pinching can occur when reinstalling the steering column covers.
Reinstall column covers.
Reconnect battery.
Set radio code.
< PREV PAGE
NEXT PAGE >