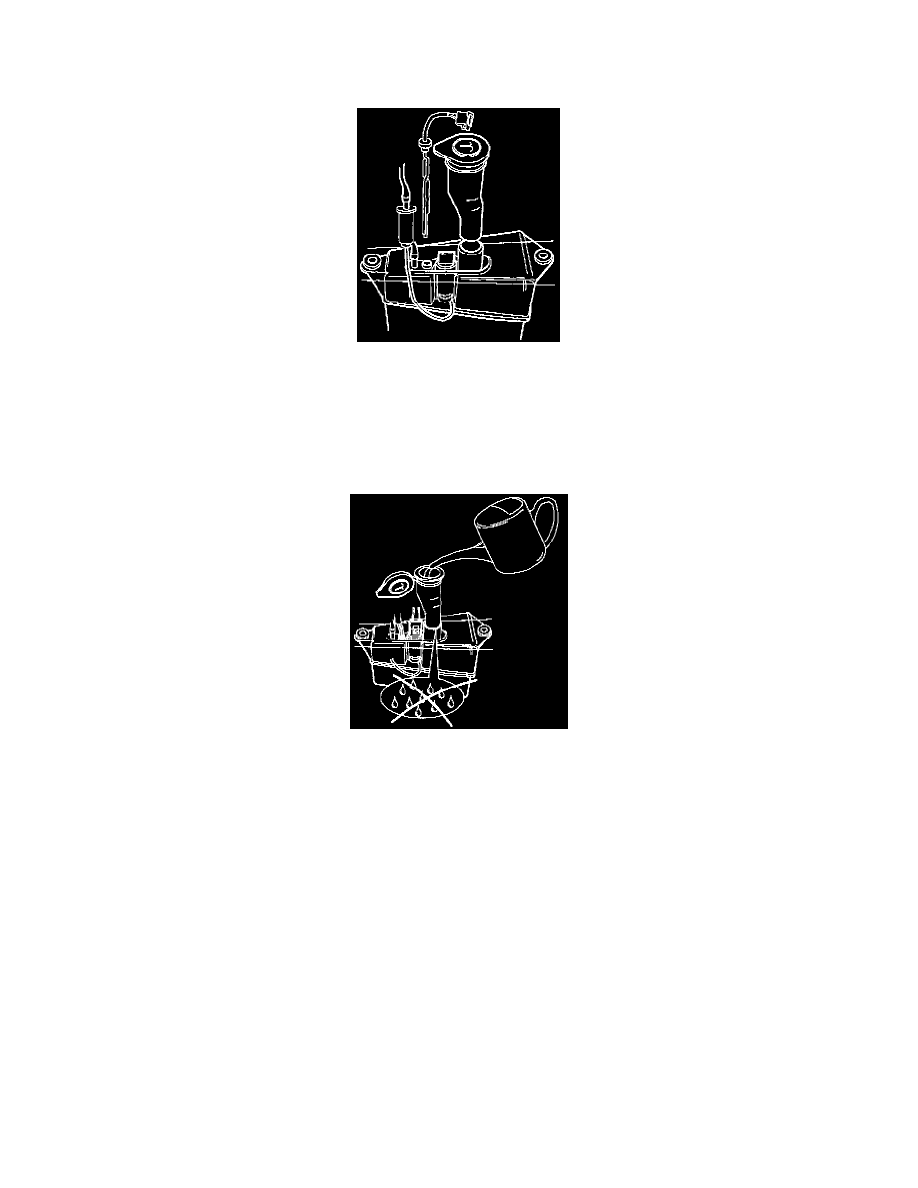 Washer Fluid Level Switch: Service and Repair
FE1 Removing:
Removal
-
Remove washer reservoir filler pipe.
-
Pull up level sensor. (Located at the end of the cable.) 
-
Disconnect connector.
FE2 Installing:
-
Connect connector to level sensor.
-
Install sensor, press carefully into place. 
-
Reinstall washer reservoir filler pipe. Fill washer reservoir with water and check that the level sensor and filler pipe are correctly connected to the
washer reservoir.