< PREV PAGE
NEXT PAGE >
V70R AWD L5-2.3L Turbo VIN 52 B5234T6 (1998)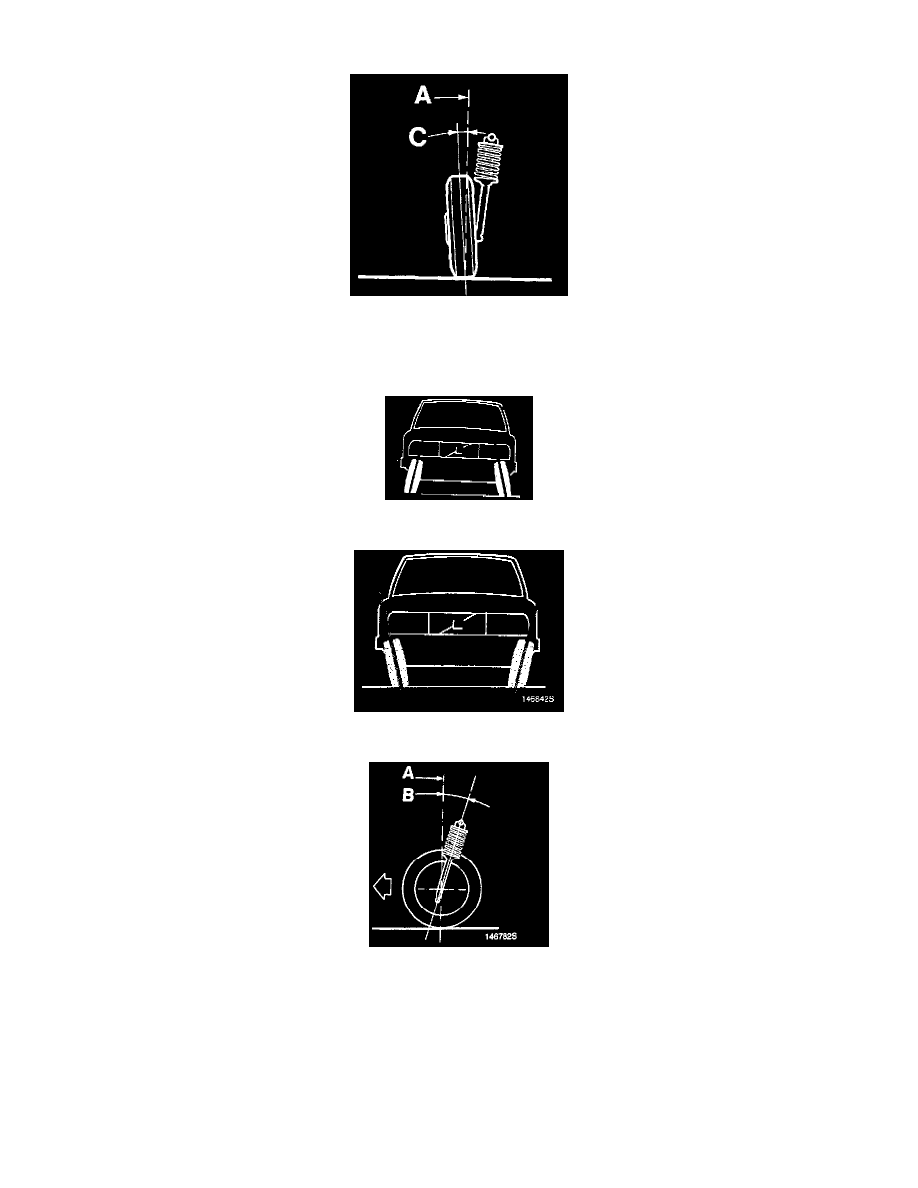 Alignment: Description and Operation
Camber 
Camber (C) refers to the wheel leaning in or outwards. The angle is considered positive if the wheel leans outwards and negative if the wheel leans
inwards.
Camber can be adjusted within certain limits.
Road holding is better with negative camber because the wheel stands upright when the body rolls.
Positive camber gives better feel for the road through the steering wheel. With an extreme wrong camber the tires wear unevenly.
Caster 
The caster angle (B) is the angle between vertical line (A) and a line which goes through the center of the lower ball joint and upper bearing (in other
words a line through the spring strut) Caster encourages the wheel to travel straight forward and so makes steering easier. In addition the greater the
caster angle the greater the self-centering effect.
Note!  Caster angle cannot be adjusted.
< PREV PAGE
NEXT PAGE >