< PREV PAGE
NEXT PAGE >
V70R AWD L5-2.3L Turbo VIN 52 B5234T6 (1998)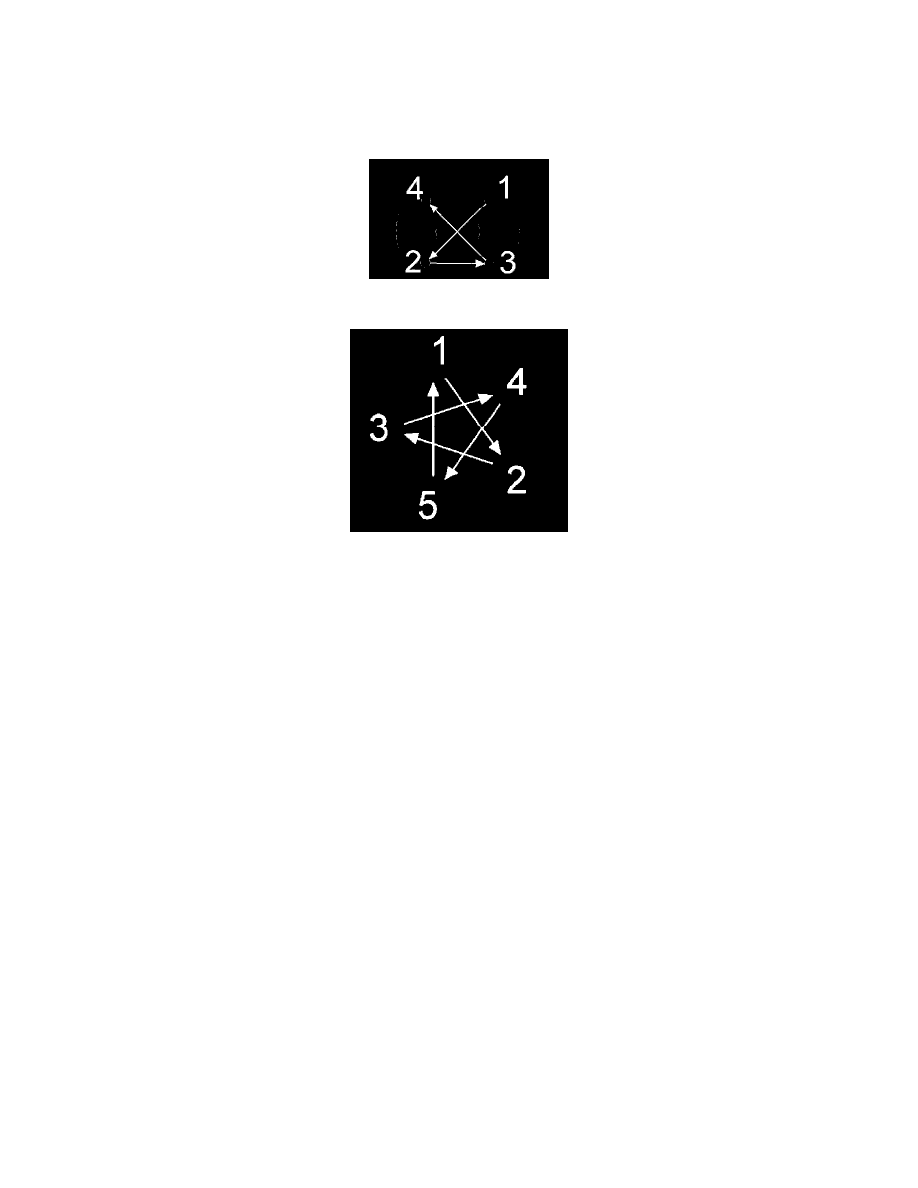 Wheel Fastener: Service and Repair
Special Tools
951 2834
Installing wheels 
4 Bolt Wheel
5 Bolt Wheels Tightening Pattern
Ensure that the brake disk and wheel rim mating surfaces are clean. Grease the hub center location dowel for the rim.
Use rustproofing agent 1161030-0.
Install the wheel studs lightly. Then tighten crosswise to 110 Nm. Use torque socket 951 2834 if an impact wrench is being used.
Crosswise tightening and torque tightening is important to prevent stresses in the brake disc.
Note!  The torque socket is designed for use with a standard, air-powered impact wrench providing a torque of 250 - 350 Nm. 
< PREV PAGE
NEXT PAGE >