< PREV PAGE
NEXT PAGE >
V70R AWD L5-2.3L Turbo VIN 52 B5234T6 (1998)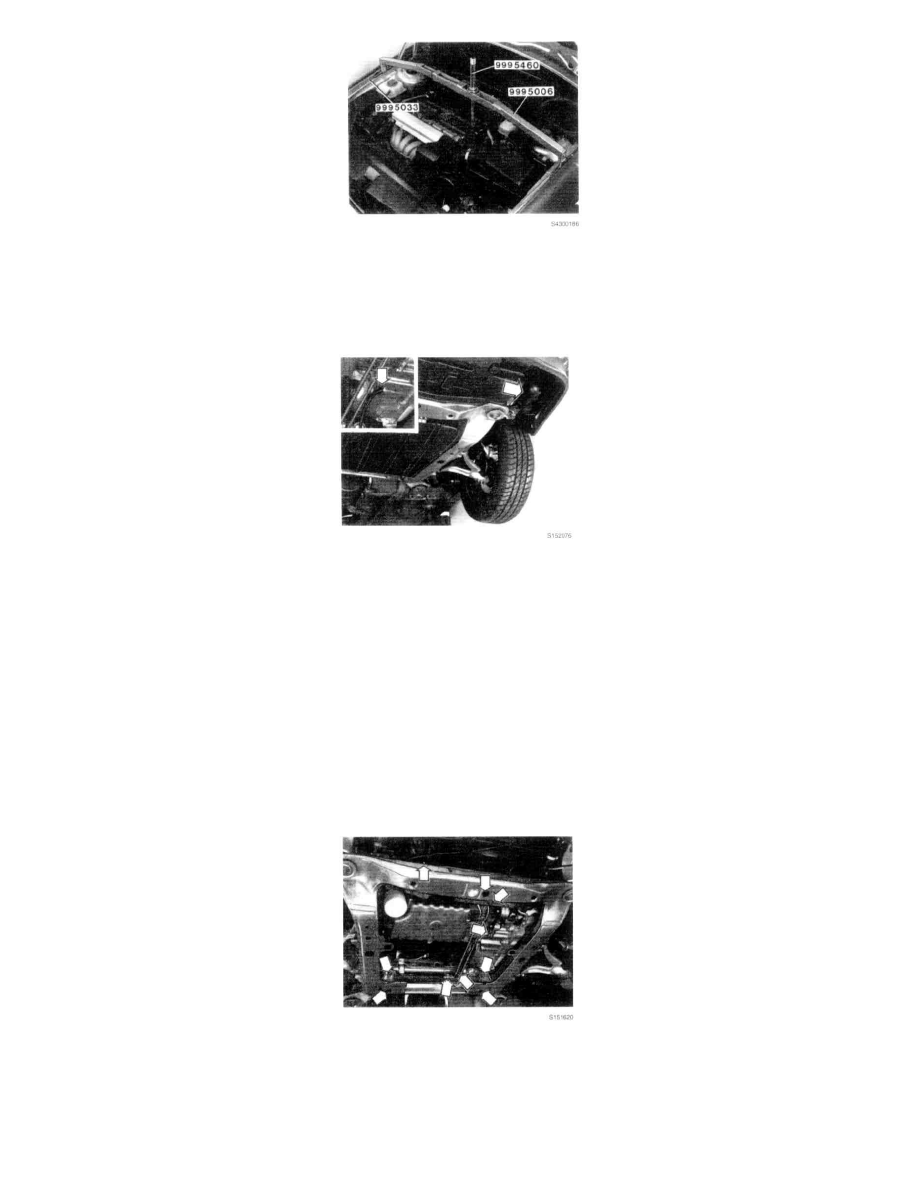 4. Install:
-
Support rails tool No. 999 5033, or equivalent, on fender edges.
-
Lifting frame tool No. 999 5006, or equivalent, on support.
-
Lifting hook tool No. 999 5460, or equivalent, in torque rod bracket.
Pull on hook to relieve load on engine mountings.
5. Remove:
-
Left front wheel.
-
Front splashguard.
Remove both bolts and press splashguard forward sufficiently to release guide spigot at rear edge.
Free splashguard at front edge.
-
Splashguard under engine. (Early type).
-
Unbolt EVAP canister holder from sub-frame
Cut tie securing hoses and hang canister on body.
Unhook hose from sub-frame.
6. Oil, drain
-
Drain transmission oil.
Reinstall plug with new seal
Tighten to: 40 Nm.
WARNING: Oil may be extremely hot.
7. Remove:
-
Steering gear nuts oil pipe bracket screw
-
Bolt securing front engine mounting to sub-frame
-
Bolts securing torque rod support on transmission 
-
Screw securing cable conduit to front member of sub-frame.
Unhook conduit from frame.
< PREV PAGE
NEXT PAGE >