< PREV PAGE
NEXT PAGE >
V70R AWD L5-2.3L Turbo VIN 52 B5234T6 (1998)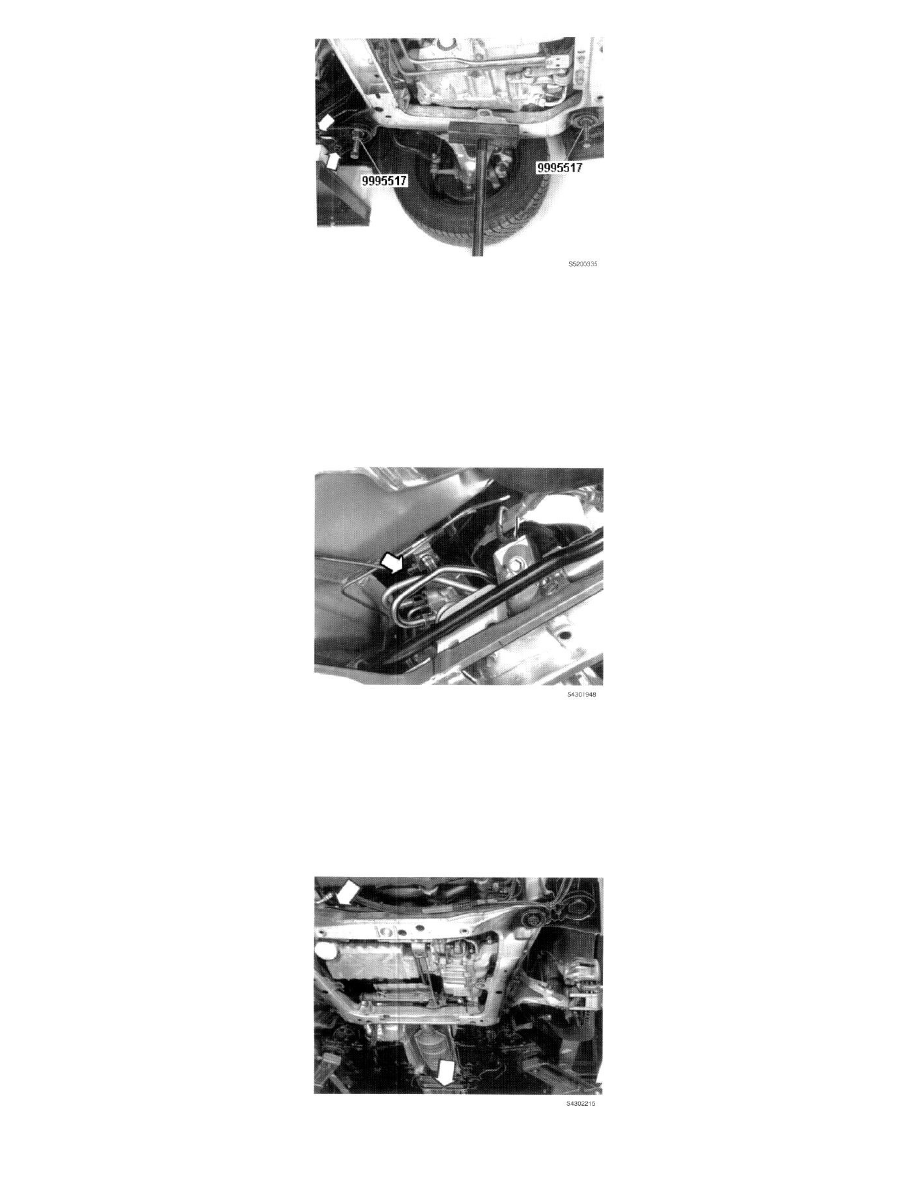 Remove the two special tools 999 5517.
Install the new M14 bolts and the rear support plate. Install the two support plate bolts loosely.
Torque subframe bolts (four) to 105 Nm (77.5 lbs) + 120.
Torque bolts for the support plate to 50 Nm (37 lbs)
Installing universal joint to steering gear
AB B20
Note!
Make sure the markings on the U-joint and the pinon shaft correspond.
Install universal joint to steering gear. Tighten to 20 Nm (15 lbs).
Lock spring.
Installing attachment bolt
AB B21
Re-tighten the clamp for the exhaust pipe behind the catalytic converter.
< PREV PAGE
NEXT PAGE >