< PREV PAGE
NEXT PAGE >
V70R AWD L5-2.3L Turbo VIN 52 B5234T6 (1998)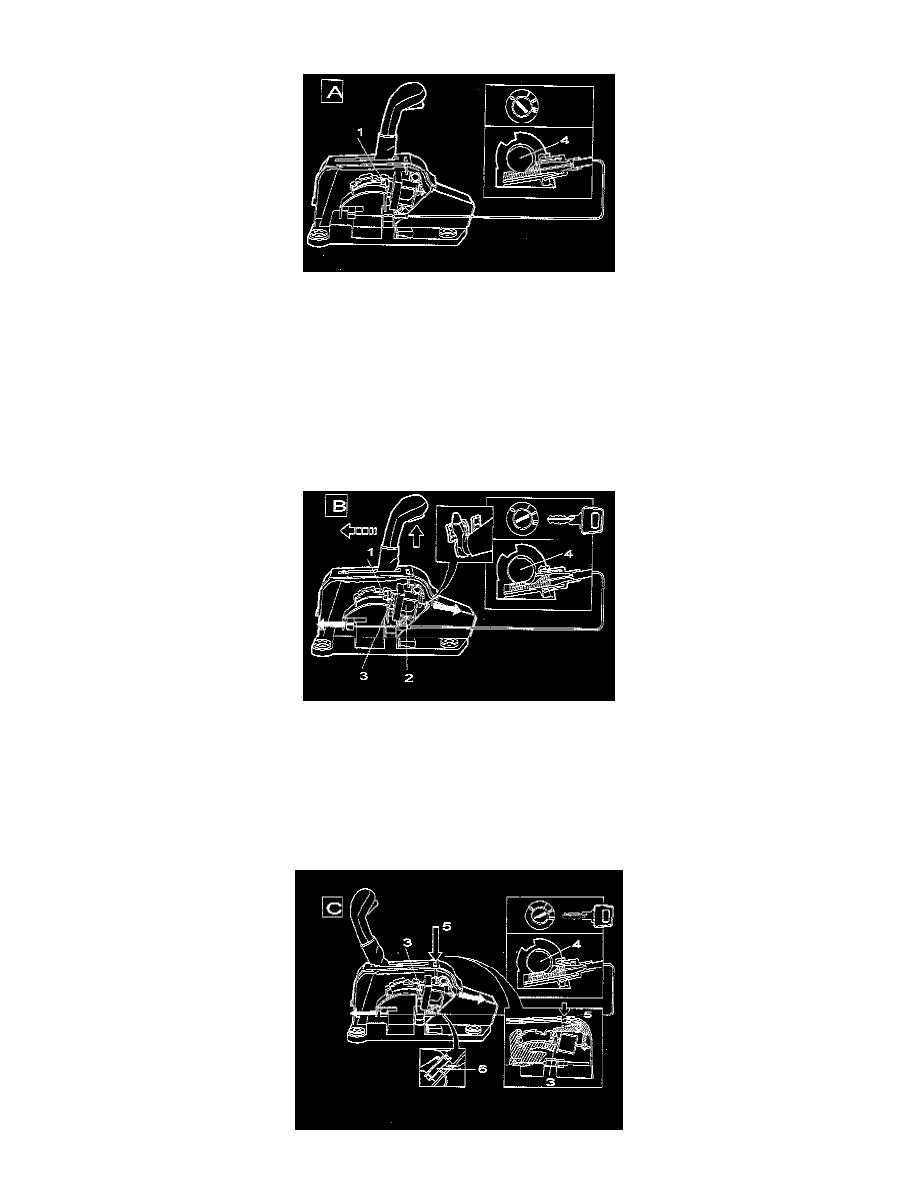 Shift Interlock: Description and Operation
PARK/NEUTRAL POSITION SWITCH
To avoid any chance of the gear selector inadvertently moving from the P position on the gear selector, cars in certain markets are also fitted with
an electrically operated interlock function (park/neutral position lock). This locks the interlock pin (1) in the gear selector lever in the quadrant,
thus locking the selector lever in the Park position. See image A.
Before it is possible to move the gear shift from the P (Park) position to any other gear position, the ignition must be turned on and the brake pedal
depressed. (The stop (brake) light is actuated.)
When the ignition is switched on and the brake pedal is pressed at the same time, a solenoid (2) is activated in the gear selector mounting. The
solenoid lock pin (3) is pressed in and you can then press down the dock button on the selector in the normal way to select another gear. See image
B.
IGNITION SWITCH LOCK
In addition to this, there is a further interlock and safety function in certain markets - USA and Canada - (key interlock), which is mechanically
connected to the ignition lock by means of a Bowden cable. The ignition switch interlock is controlled by the position of the lock cylinder (4) in
the ignition switch, and the gear selector position.
This means that the gear selector has to be in the Park position in order to remove the ignition key from the ignition. This also means that the
ignition key must be turned to positions I or II to allow the gear selector to be shifted from the Park position. The ignition switch lock function is
only available in combination with the shift lock. See images A and B.
< PREV PAGE
NEXT PAGE >