< PREV PAGE
NEXT PAGE >
V70R AWD L5-2.3L Turbo VIN 52 B5234T6 (1998)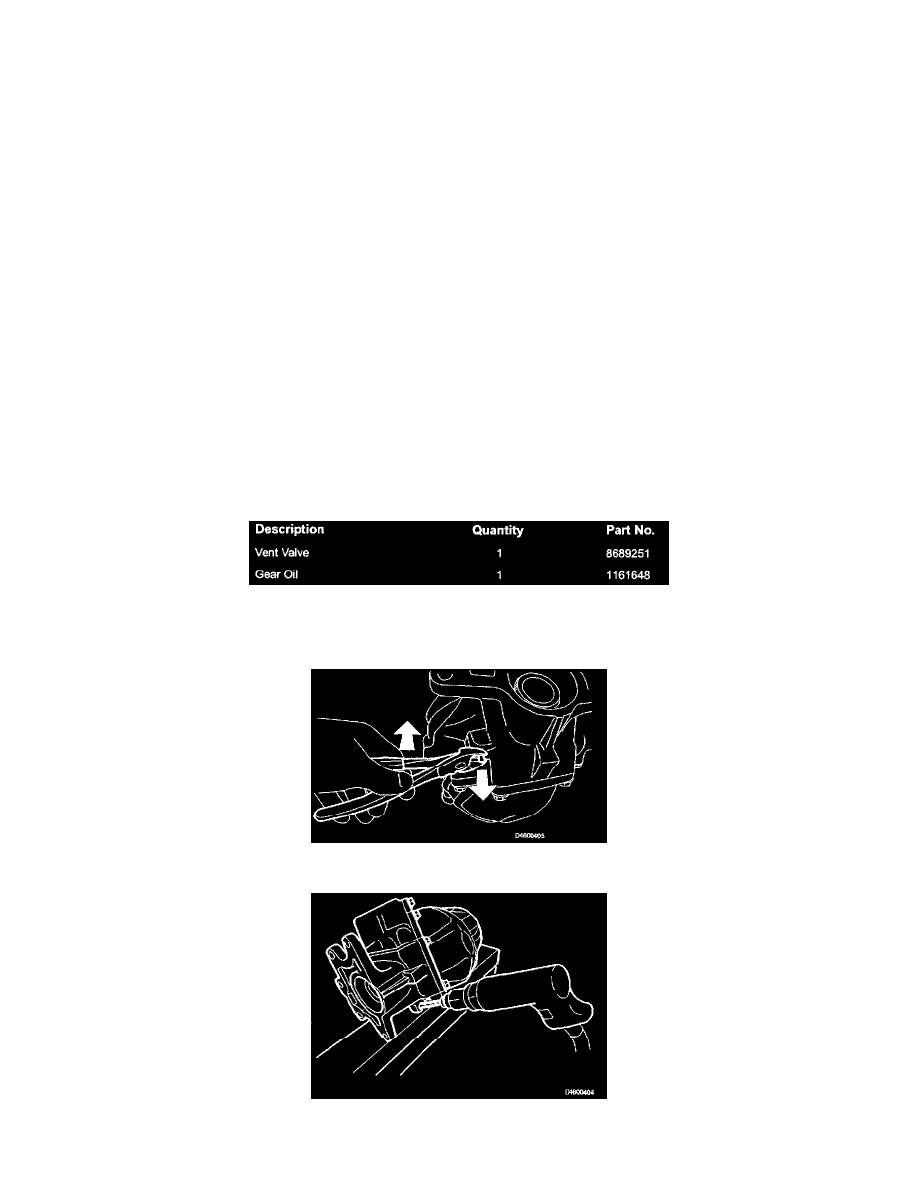 Differential Axle Housing: All Technical Service Bulletins
AWD Differential - Vent Valve Fluid Leaks
S70/V70 1998- 
S60/V70 2001-/V70 XC 2001-
Section:
4
Group:
46
No:
0008
Year:
02
Month:
03
Vehicles involved: 
AWD
Vent valve, bevel gear, all-wheel drive (AWD), replacing
Background:
If oil weepage is found at the bevel gear vent, a new vent valve should be installed.
Material
Remove the bevel gear according to VADIS.
1
Pull out the brass pipe using cutting pliers.
2
Position the bevel gear upside down with the pinion facing
3
downwards at an angle of 45°.
< PREV PAGE
NEXT PAGE >