< PREV PAGE
NEXT PAGE >
V70R AWD L5-2.3L Turbo VIN 52 B5234T6 (1998)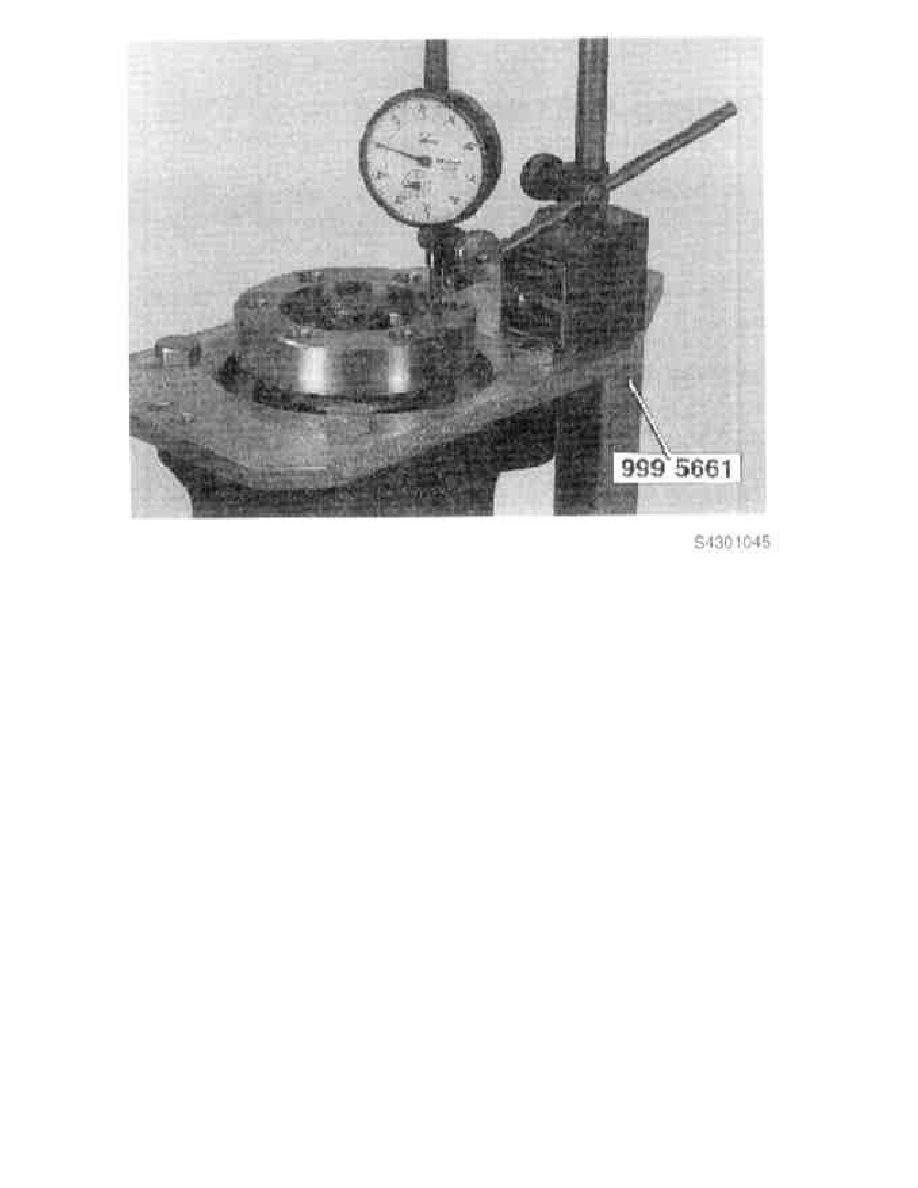 Checking Runout 
-
Check flange axial runout.
NOTE: This check must always be carried out when replacing pinion seal/drive flange or when reconditioning the rear axle.
-
Install dial gauge with magnetic holder to fixture 999 5661
-
Axial runout must not exceed 0.05 mm (0.0019"). If axial runout exceeds this value move the flange on the pinion.
NOTE: Use a new nut every time.
NOTE: Do not exceed a tightening torque of 200 Nm (147.6 ft.lb.). Check axial runout again.
-
Mark up the lowest point (where axial runout is greatest) on the edge of the flange. Use a colored pen. This marking should be as close the viscous
coupling marking as the position of the holes allows.
NOTE: For Drive flange replacement refer to Drive/Propeller shaft section on balancing procedure.  See: Drive/Propeller Shafts, Bearings and
Joints/Service and Repair
< PREV PAGE
NEXT PAGE >