< PREV PAGE
NEXT PAGE >
V70R AWD L5-2.3L Turbo VIN 52 B5234T6 (1998)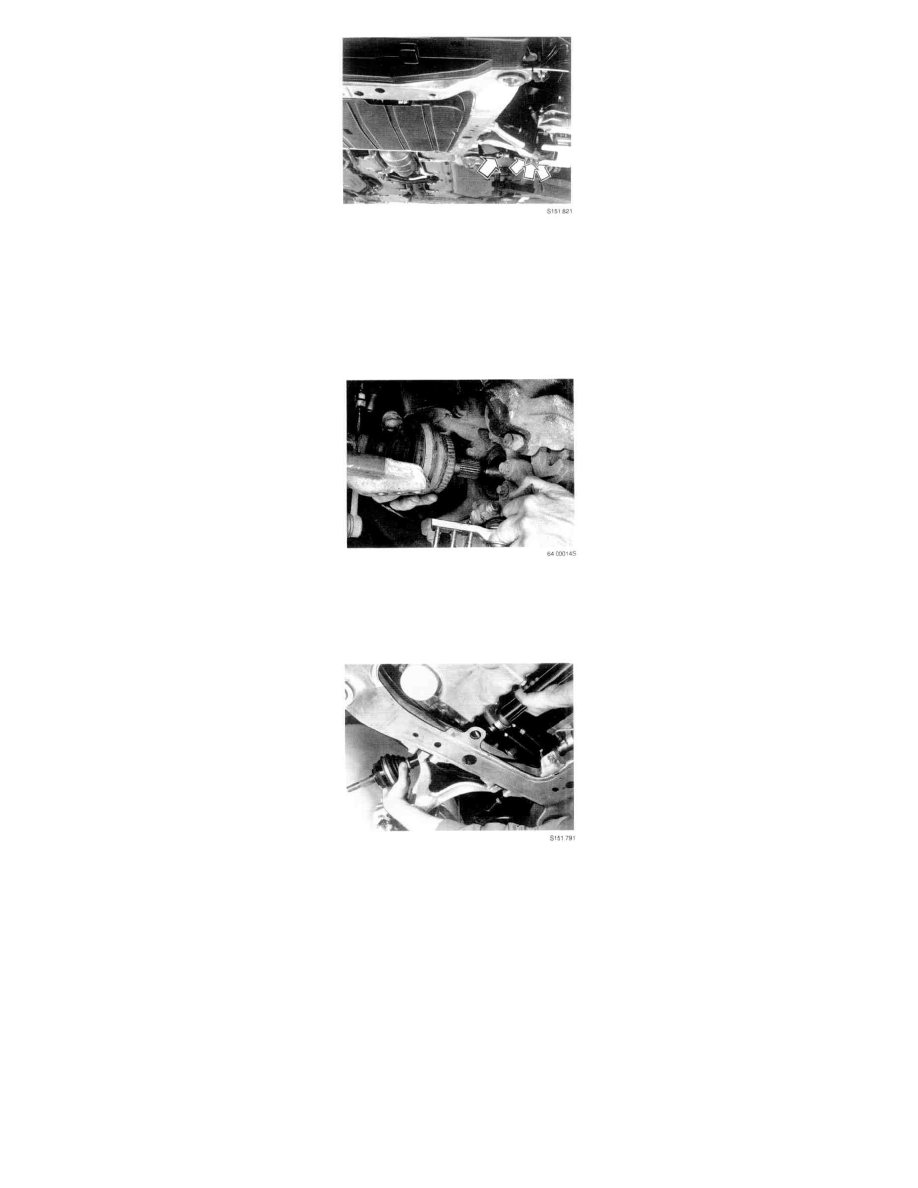 3. Remove: 
-
Link arm from anti-roll bar. 
-
Nuts holding link arm/ball joint together. 
Unhook link arm from ball joint.
Be careful with ball joint bellows (gaiter).
Only If removing RH driveshaft: 
-
Remove splashguard from under engine (earlier models only).
4. Remove driveshaft from hub.
Twist and remove MacPherson strut.
Tap on driveshaft end with plastic or copper mallet and remove driveshaft from hub.
Clean spline joint (hub-driveshaft) of metal glue.
5. RH driveshaft:
-
Remove bearing cap from driveshaft support bearing.
-
Remove driveshaft from gearbox.
NOTE:  Take care not to damage seal in transmission or driveshaft boot (gaiter).
< PREV PAGE
NEXT PAGE >