< PREV PAGE
NEXT PAGE >
V70R AWD L5-2.3L Turbo VIN 52 B5234T6 (1998)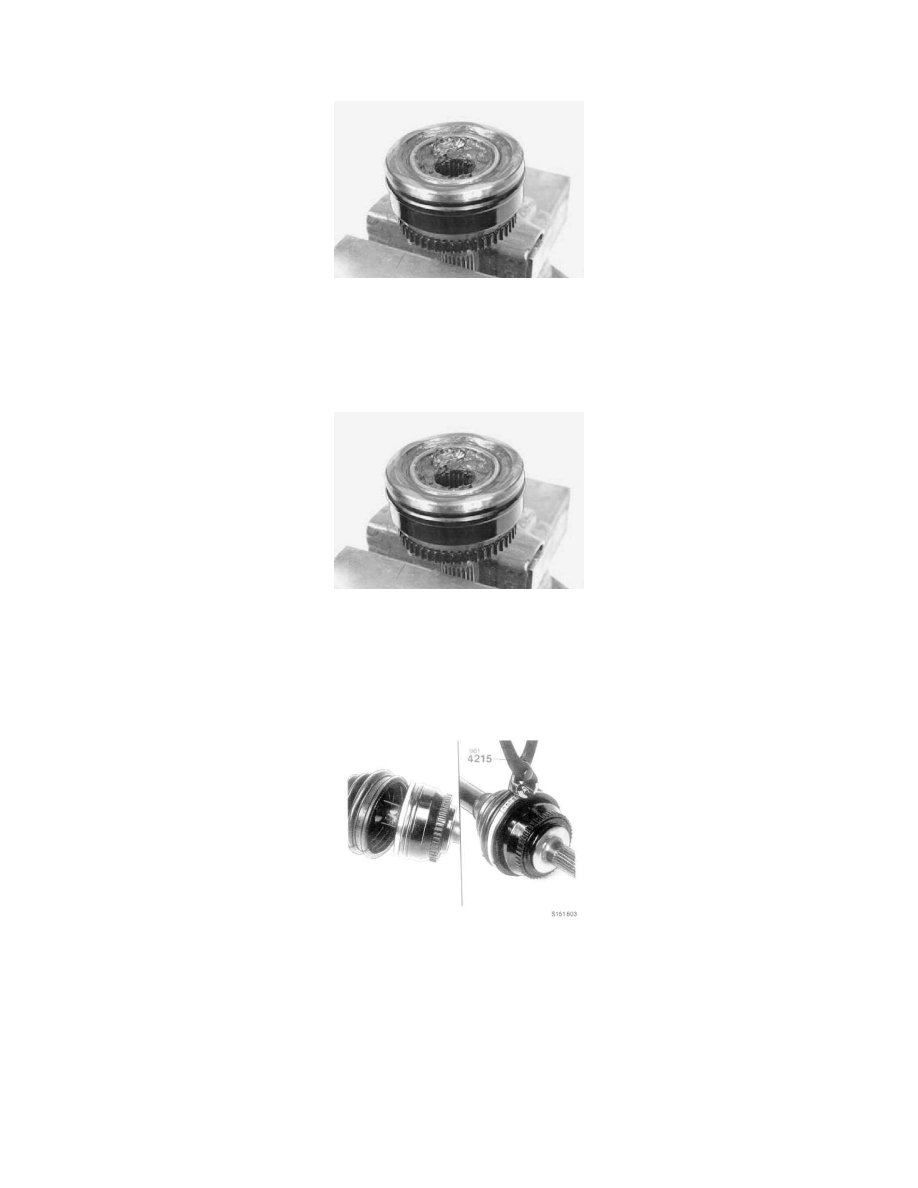 -
Turn inner race and cage.
-
Put balls back in their original positions, one by one.
9. Grease CV joint thoroughly.
Insert a new circlip in the joint's inner race.
Grease should also be applied to the back of the joint through the opening for the shaft in the inner race.
Use grease pack: 
Part No. 1161428-6 (80g) (non-turbo models), or equivalent
Part No. 1161429-4 (120g) (turbo models), or equivalent
10. Install new boot on driveshaft.
-
Fix the driveshaft in a vice.
Install CV Joint on shaft.
-
Check that inner race sits square inside the joint.
Tap Joint onto shaft using a plastic mallet.
-
Check that circlip is sitting properly in its groove.
11. Apply remaining grease to inner race and cage.
NOTE: Take care not to get any grease on the parts of the boot (gaiter) which come into contact with CV joints or shaft.
Wipe off any excess grease with methylated (mineral) spirits.
Slide boot (gaiter) over CV joint and check that it is correctly positioned on the shaft.
Install new clips.
-
Use pliers tool No. 981 4215, or equivalent.
< PREV PAGE
NEXT PAGE >