< PREV PAGE
NEXT PAGE >
V70R AWD L5-2.3L Turbo VIN 52 B5234T6 (1998)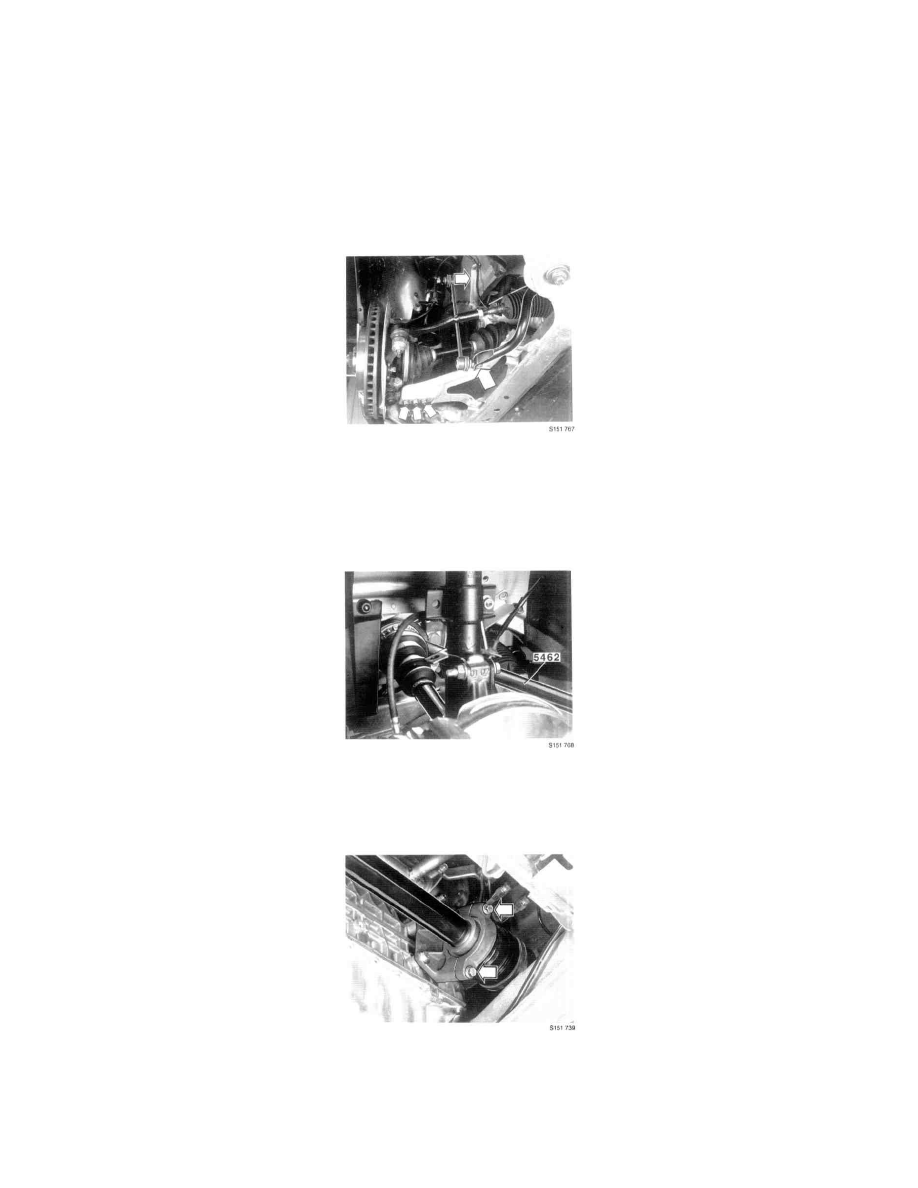 Seals and Gaskets: Service and Repair
Transaxle Side Seals, M/T
Special Tools
-
Tool No. 999 1801, or equivalent
-
Prying tool No. 999 5462, or equivalent
-
Tool No. 999 5541, or equivalent
NOTE:  The Procedure is the same for both sides unless stated otherwise.
Procedure
1. Removing front wheel.
Disconnect brake pipe and ABS lead bracket. 
-
Let bracket hang free.
Disconnect link arm from anti-roll bar.
Remove nuts holding link arm/ball joint and unhook link arm from ball joint.
Take care not to damage ball joint bellows (gaiter)!
2. LH side:
-
Disconnect driveshaft from transmission, using prying tool tool No. 999 5462, or equivalent, between transmission and inside of drive shaft.
Bend MacPherson strut back and remove driveshaft from transmission.
-
Rest driveshaft end on subframe.
3. RH side:
Remove splashguard under engine. (Earlier models only.)
Remove driveshaft support bearing cover.
Pull out driveshaft innards, bending McPherson strut back.
-
Let driveshaft end rest on pipe running to steering gear.
< PREV PAGE
NEXT PAGE >